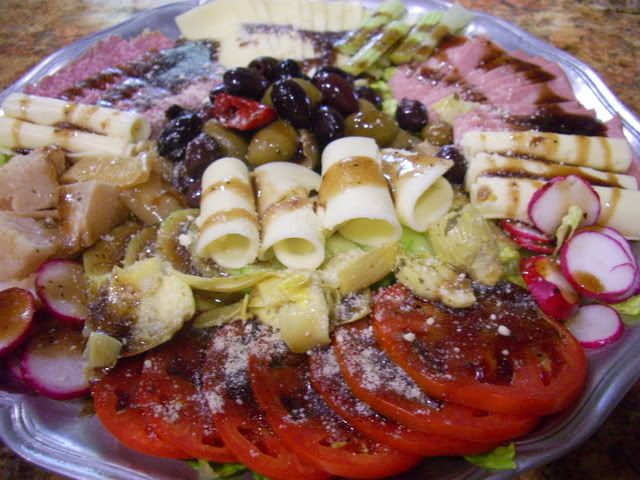 Personally, I think the correct word is "antipasto" which means "before the meal," but a large tray of Italian cured meats, marinated vegetables, olives, cheeses, pepperocini (mild yellow peppers) and maybe some anchovies by any other name is just as tasty. Drizzle with olive oil and balsamic vinegar or your favorite vinegrette and sprinkle with a little bit of parmesan cheese. Heavenly.

Tom and I have been serving this for years and the ingredients change based on what sounds good at the time and is readily available. Our favorite meats are mortadella and cotto salami, although mortadella is not easy to find here, but you can use whatever meat you like. Also, I don't limit my vegetables to only those that were marinated. As you can see, we like fresh tomatoes, radishes and celery and don't hesitate to use them.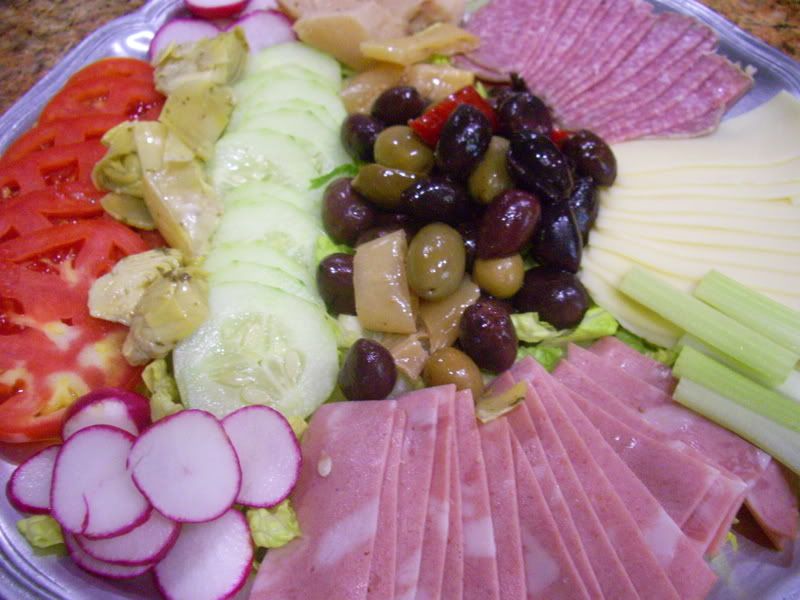 Before I start arranging the ingredients on the tray, I will cut up a head of romaine and spread it on the tray, then lay the other items on top of it. The lettuce will be flavored by any of the olive oil and balsamic vinegar that drizzles through the meats, cheeses and vegetables.

All you need is a cold or warm baguette and dinner is ready. Mmmmm.