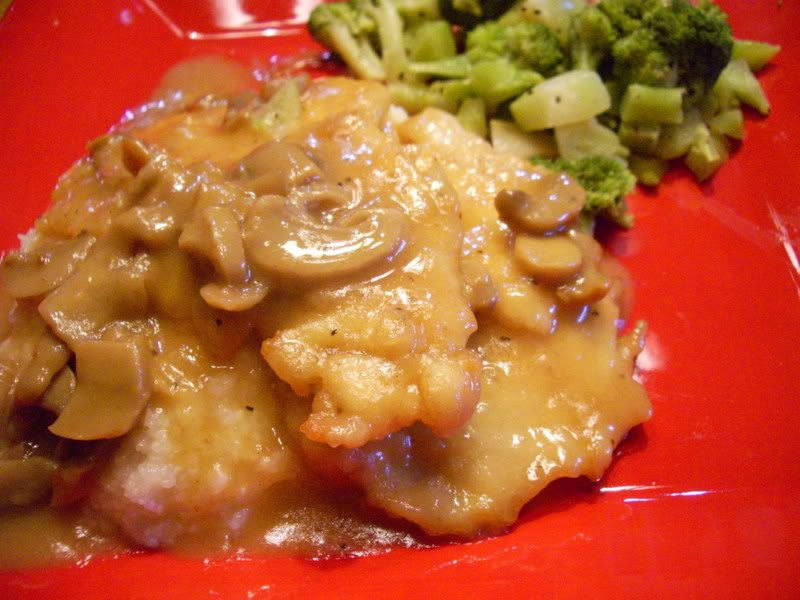 I'd like to say that my mom was a great cook. I'd like to say that, but it would be a lie.
Mom was not a great cook, but she was an abundant cook and most of the meals she prepared were hearty, plentiful dishes: chili, burritos and beans, pork chops and mashed potatoes, pot roast, liver and onions, spaghetti. You know, the normal 1950's and 1960's family fare; cheap and plentiful. She was feeding a family of seven with 5 hungry, growing girls during a time when young girls did not define themselves by their dress size and size "zero" had not even been invented. We ate and we ate a lot.
My parents had a culturally diverse group of friends with whom my mom shared recipes, so she was always experimenting with foods from other cultures ~ Japanese, Indian, Portuguese ~ and added Chicken Teriyaki, Sukiyaki, Shrimp Curry and such to our menu. Dishes that could be supplemented with an abundance of rice, noodles or beans were the staples for their 5 growing daughters. As long as the recipe was economical to prepare, my mom would try it and more than likely make it often.
But, there were dishes that were special to our family; dishes that mom would prepare just every once in a while even though the ingredients were more costly than usual and exceeded her weekly budget. A dish we called Veal Scallopini, actually Veal Marsala, was one of those. My mom sauteed thinly pounded veal medallions and served them covered in a velvety, savory sweet sauce of butter, garlic, mushrooms and nearly a whole bottle of a good Italian marsala wine. I can taste the sauce to this day even though it's been probably 30 years since I've eaten my mom's Veal Marsala.
I rarely use veal. It is not a meat that is abundant here in Arkansas. Instead I use skinless, boneless chicken breast pieces pounded thin. I have also tweaked my mom's recipe some by reducing the amount of butter (she used 2 cubes - a full half pound) and adding a little chicken broth. My mother served this with mashed potatoes. I served this with Parmesan Grits. But, you can serve it with angel hair or spaghetti pasta or egg noodles.
Chicken Marsala with Parmesan Grits
by Terri Powers for Terri's Table
2 boneless, skinless chicken breasts
1/4 cup flour, for dredging
1 tablespoon flour, for the sauce
2 tablespoons olive oil
4 tablespoons (1/2 of a cube) of butter
1 clove garlic, finely minced
1 shallot, finely minced
8 ounces button mushrooms, sliced thin
1/2 cup chicken broth
1-1/2 cups Marsala wine
1/2 teaspoon kosher salt
1/2 teaspoon fresh ground black pepper
Slice each chicken breast lengthwise so you have four long fillets. One at a time, place each piece between two pieces of plastic wrap and pound gently using a flat mallet until each piece is about 1/4 inch thick. Cut each piece in half, yielding 8 pieces.
Sprinkle the chicken with the salt and pepper. Put the 1/4 cup flour in a shallow dish, such as a pie plate. Dredge each piece of chicken in the flour.
Put the olive oil in a large frying pan over medium high heat and saute each piece of chicken quickly until golden brown on both sides, about 3 to 4 minutes. Remove from pan and set aside. Repeat until all pieces are cooked.
Add the shallots, garlic and mushrooms to the pan and saute for 3 to 4 minutes or until mushrooms are just cooked. Sprinkle the mixture with 1 tablespoon of flour and mix well. Add the butter to the pan and cook until it is melted. Mix the chicken broth and Marsala wine together in a 2-cup measuring cup and add slowly to the pan, stirring constantly. Bring to a boil and simmer until the sauces thickens, about 2 minutes.
Add the chicken to the sauce and cook until chicken is warmed through.
Parmesan Grits
by Terri Powers for Terri's Table
I had never eaten grits until I moved to the South. I still don't care for plain, undoctored-up (I know, that's not a word) grits, but I've had fun adding different ingredients to change the flavor to compliment other dishes. This one is particularly easy.
I've tried instant grits and quick cooking grits. The quick cooking grits have more flavor and the texture is more predictable.
This recipe serves 4.
3 cups chicken broth
3/4 cup quick cooking grits (not instant)
2 tablespoons butter
1/2 cup grated parmesan cheese
In a small pot, bring the chicken broth to a boil and add the butter. When the butter has melted, slowly add the grits to the boiling broth and mix well. Cook for about 5 minutes or until thickened, stirring occasionally. Stir in the parmesan cheese a little at a time, stirring well. Serve.