Winter has hit Arkansas pretty hard. Yesterday was our third snow storm in as many weeks and that's highly unusual for this part of the country. Plus, temperatures haven't exceeded freezing for several days. When it's cold outside, I crave soup.

I'm not one to choose a brothy soup. I like a hearty thick soup. The kind of soup I grew up eating. Peas. Beans. Lentils. Potatoes. This soup is rich, hearty and very flavorful. The spice of the Mexican chorizo compliments the sweetness of the sweet potatoes. Served with cornbread or warm tortillas, this is a satisfying meal.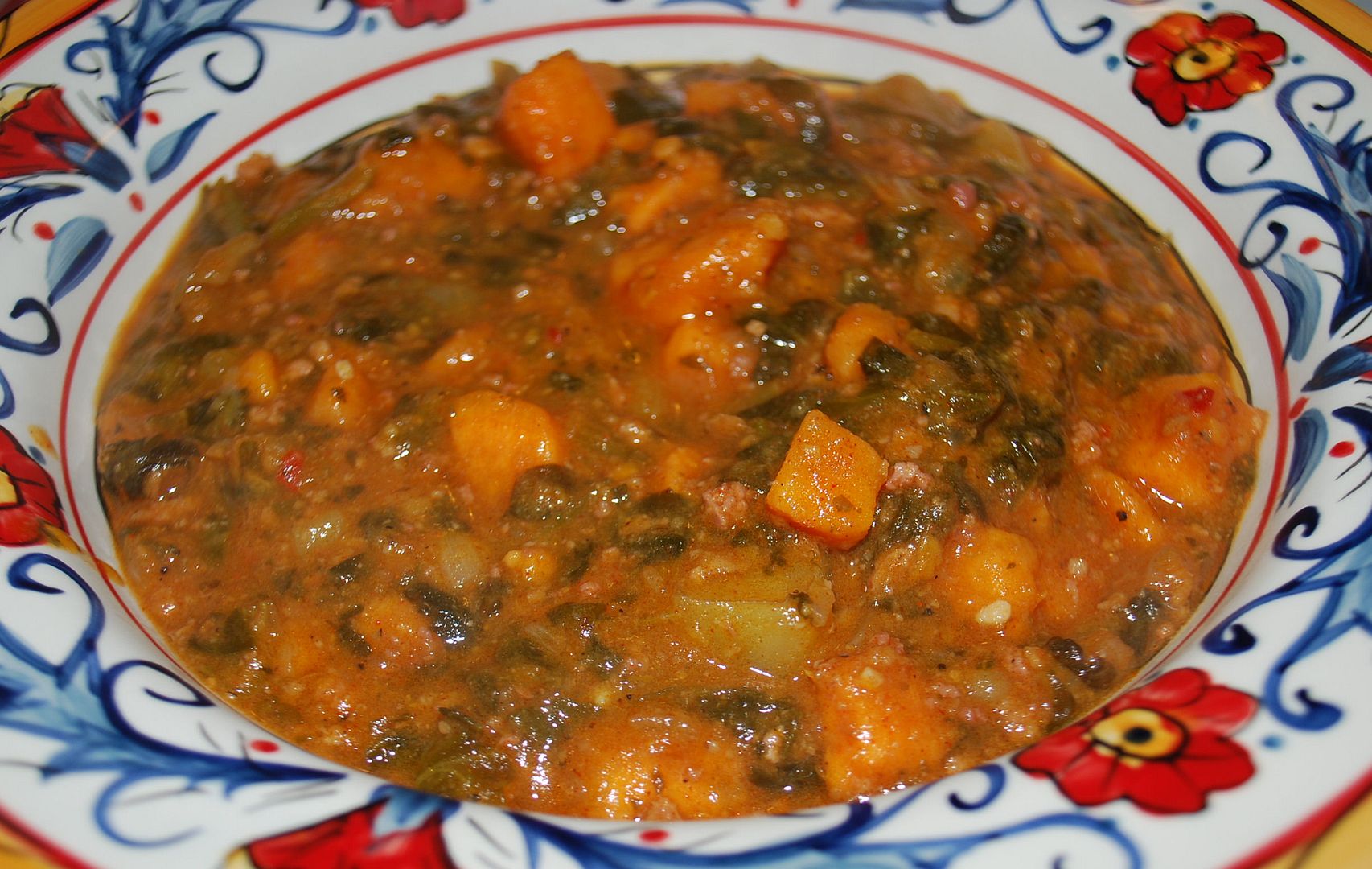 This recipe calls for a tablespoon of extra-virgin olive oil and a tablespoon of vegetable oil. When using straight olive oil for cooking, it is important not to heat the oil over its smoking point (the temperature at which the oil begins to break down) because it gives food an unpleasant taste. I avoid this by blending the two oils together. I generally use an oil dispenser bottle in which I've mixed equal parts of each of the oils to have it readily available to use for sautéing.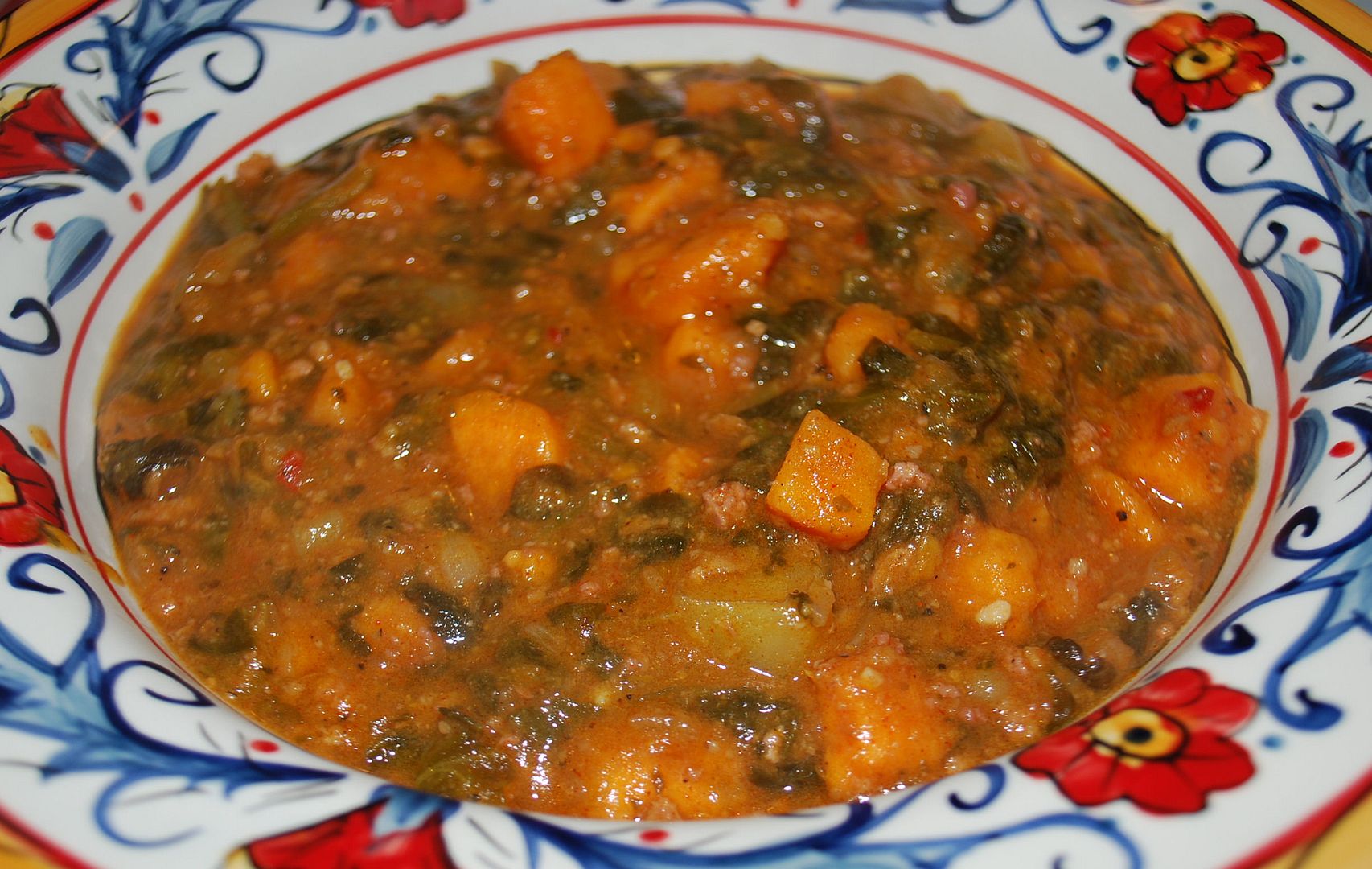 Sweet Potato Chorizo Soup
1 tablespoon extra-virgin olive oil
1 tablespoon vegetable oil
1 - 10 oz. tube of Mexican chorizo (not smoked)
1 large onion, diced
1 stalk celery, diced
2 cloves garlic, finely minced
2 large sweet potatoes, peeled and cut into 1/2-inch dice
3 yukon gold potatoes, washed well and cut into 1/2-inch dice (no need to peel)
6 to 7 cups chicken broth
1 - 9 oz. box of frozen chopped spinach (I've also used kale with great results)
Heat both oils in a large pot. Add the chorizo and cook until done, breaking up the meat with a wooden spoon as it cooks (about 8 to 10 minutes).
Add the onion and celery to the pot and cook until the onions are translucent, stirring frequently (about 6 or 7 minutes). Add the garlic and cook for another 2 minutes.
Add the all the potatoes to the pot and stir until the potatoes are coated well with the chorizo, onions and celery. Add 6 cups of chicken broth to the pot and stir well, scraping all of the browned bits from the bottom. Bring to a boil and simmer at low heat until the potatoes are just fork tender, about 15 minutes.
Add the frozen spinach and bring the pot back to a simmer and cook a few minutes more until the spinach is thawed and fully incorporated into the soup. If the soup gets too thick, add another cup of chicken broth.
Correct seasoning with salt and pepper and stir well. Serve.