Day 5 - Now it is finally starting to bubble and not separate much. I stirred it one more time and set it back on the counter. Tomorrow will be bread baking day!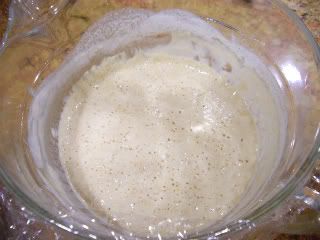 Day 6 - We will have homemade Onion Sourdough Bread with dinner! The starter has doubled in size and there are little bubbles all over the surface. It's time to make the bread.


Betty's Sourdough Onion Bread
by Terri Powers for Terri's Table
2 cups sourdough starter
2 tablespoons sugar
1 teaspoon salt
3 tablespoons butter, melted and cooled
1 envelope onion soup mix
3 cups (approximately) all purpose flour
Mix sourdough starter, sugar, salt and butter together in a large bowl. Add flour to this mixture about a 1/2 a cup at a time until a soft dough consistency is reached.
Remove dough from the bowl to a well floured surface. Knead the dough until it is smooth, about 8 to 10 minutes.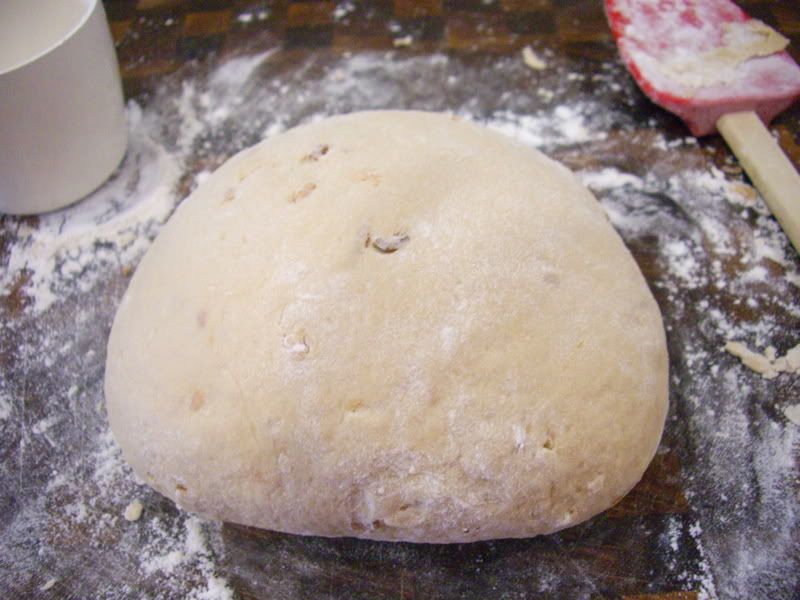 Place the round ball of dough in a larger greased bowl, cover with plastic wrap, then a dishtowel. Set the bowl in a warm place and let the dough rise until it has doubled in size, about 1-1/2 hours.
When the dough has doubled in size, punch it down and let it rest 15 minutes.
Shape the dough into a loaf and place in a greased 9-inch x 5-inch loaf pan.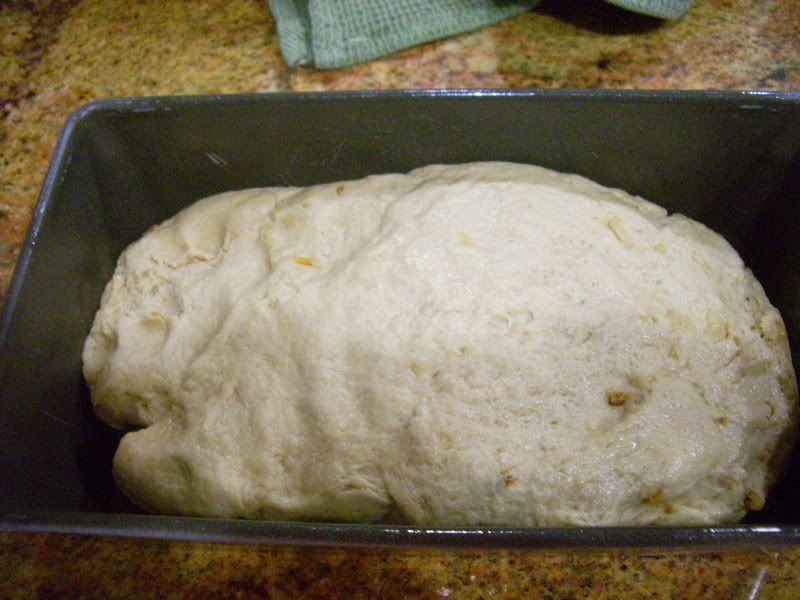 Cover and let rise again until doubled in size, about 1 hour.
Preheat the oven to 375ºF. Bake bread about 50 minutes, until a nice golden brown crust forms.
Enjoy warm, homemade bread for dinner. Mmmmmmm.