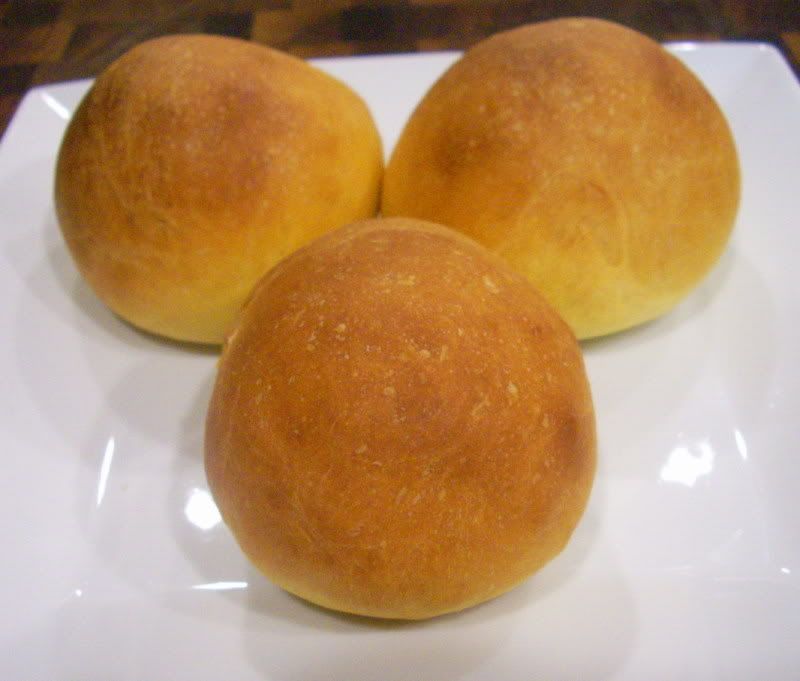 These are NOT croquet balls. They are the wonderful Sweet Potato Buttermilk Dinner Rolls I am serving with Thanksgiving dinner, the menu for which is in yesterday's post. I used the recipe posted by Nicole at Pinch My Salt.

So, as you can see, my countdown plans are going well. This is what I accomplished yesterday.




I made the rolls and put them in the freezer. Thanksgiving day I will thaw them out in the morning, wrap them in foil and heat them up for dinner.





I made the sweet, tart and savory Cranberry Horseradish Relish to serve as a condiment for the turkey. I will remove it from the freezer about two hours before serving.


I assembled Cheesy Corn Casserole and put it in the freezer. I will bake it casserole Thanksgiving day.


Today I will make the Cranberry Fool (a version of cranberry sauce)and the sweet potato casserole with crunchy topping (to be placed on the casserole just before baking Thanksgiving day). To prepare to make the Roasted Tomato and Cheese Crostini, I will slice a baguette, oil the slices lightly, bake them until slightly crisp and seal them in a plastic bag. I will also roast several roma tomatoes and refrigerate them until Thursday. Finally, I will mix, then refrigerate the cheese base for the crostini.
So far so good.