I'm ready. I think.

I have my menu...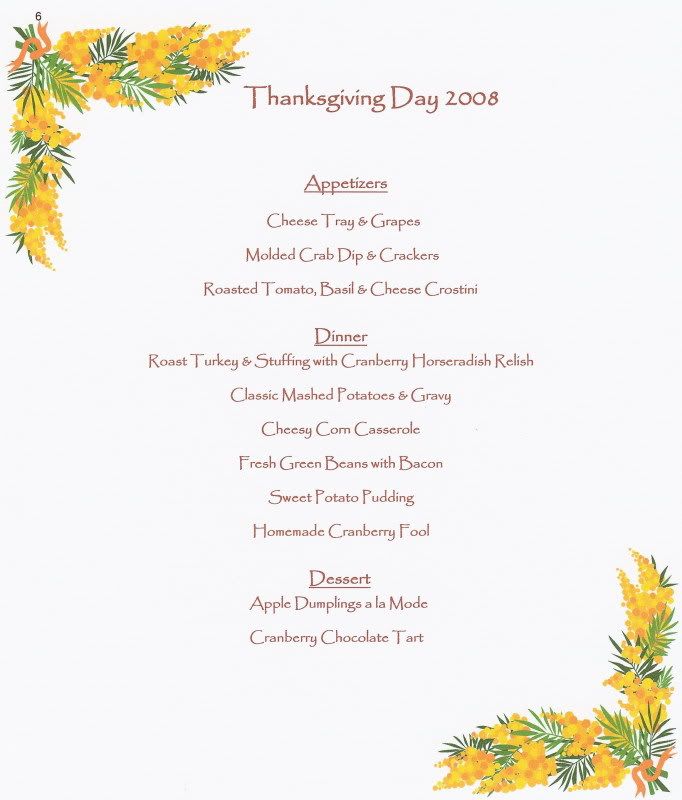 Maybe it's not as ambitious as some menus, but it's enough to send me whimpering off into the night when the meal is finally over... just kidding.

What is actually missing from the menu is the Sweet Potato Buttermilk Dinner Rolls that I added after I printed and sent the menu to my guests.

I've broken down the menu into several parts and I will prepare quite a few dishes ahead of time. Today I will make (or attempt to make) these beautiful Sweet Potato Buttermilk dinner rolls, this creamy Cranberry Horseradish Relish, and my own recipe for Cheesy Corn Casserole which has basically the same ingredients as the traditional Broccoli Casserole, swapping out the broccoli for corn.

What are you having?