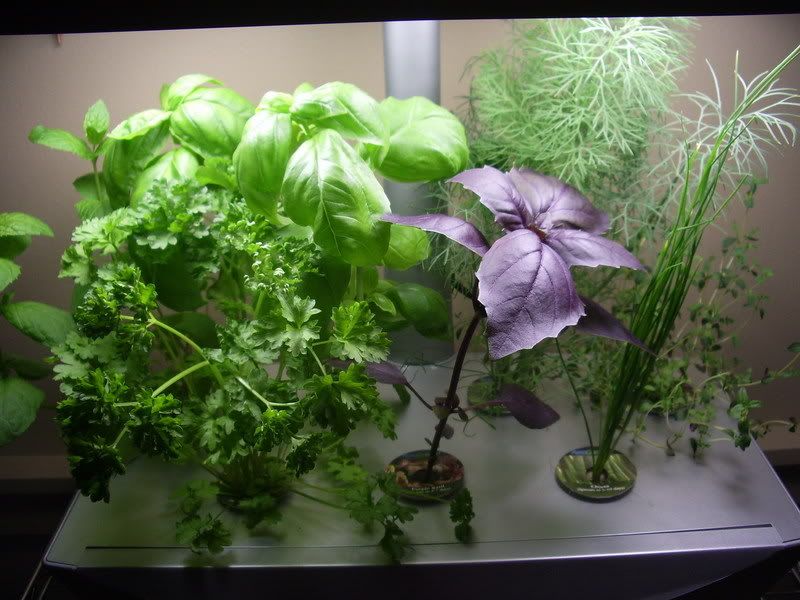 I am thrilled with this little gem. First of all, I have NEVER been able to grow Purple Basil...EVER. Not in my garden, not in a pot, not from seed, not from a starter plant. It always dies. Except this time. It's not growing as well as the Italian Basil, but it's bigger than I've ever been able to grow it before this, so I'm a happy camper.

The only herb that's not as vigorous as it is in my garden is the Chives. They are still rather spindly, but that's okay. It's only been six weeks.




Everything else is growing like crazy and before I gave all the plants a good haircut (as recommended by AeroGarden), most of the plants were full and lush.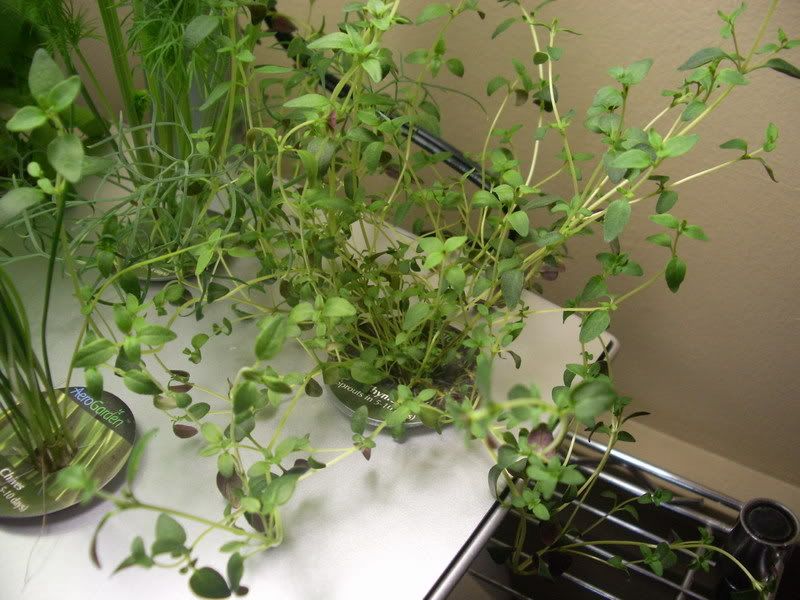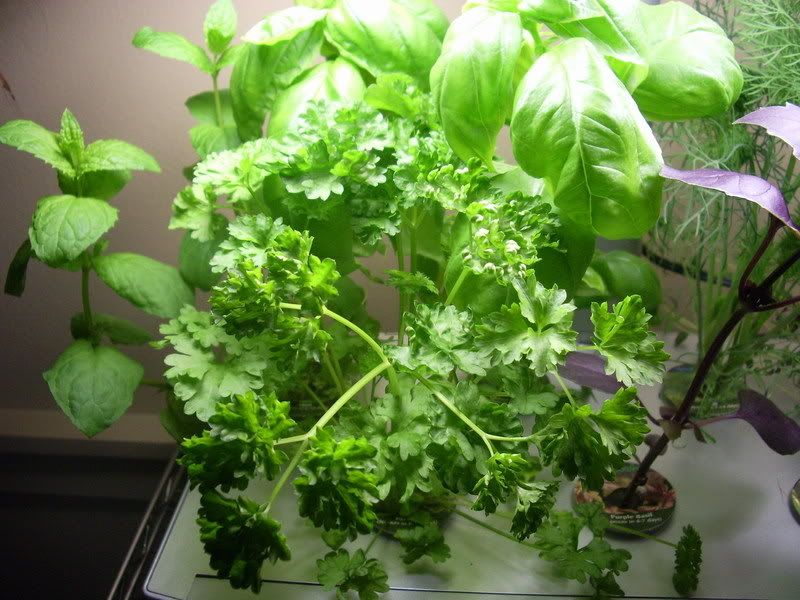 Also since I last posted about the AeroGarden, I have raised the hood up two more notches, then trimmed back the herbs and lowered the hood back down one notch. The first trim resulted in a nice dinner plate full of herbs...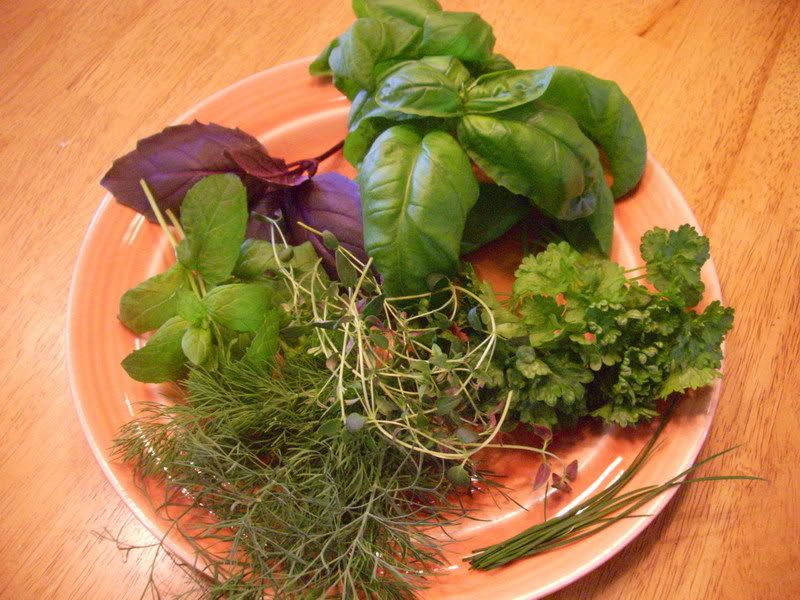 I trimmed the plants earlier in the week...



...and they still look pretty much like this, but I have to confess that, as I think I mentioned before, I keep my house pretty cool, especially at night and I think that effects their rate of growth to some degree.

The plants are also starting to use a sizable amount of water, so I am now checking the tank daily. I hadn't checked the tank in several days and when I did this morning, the water level was down considerably and I had to add 5 cups of water. What concerns me about this is that the low water level light did not come on. This leads me to believe that the water level and nutrients lights are utilizing some sort of timer rather than a sensor. Hmmmm. I think I might have to figure out a way to determine more accurately the nutrient levels and not rely on the the built-in alert system.

One more thing about my garden...I'm not really fond of Curly Parsley. I prefer the flat leaf Italian Parsley, so I might just remove that one herb, clean out the roots from the existing sponge and set a couple of Italian Parsley seeds in the sponge to see if they will grow. I know... I'm livin' on the edge now.