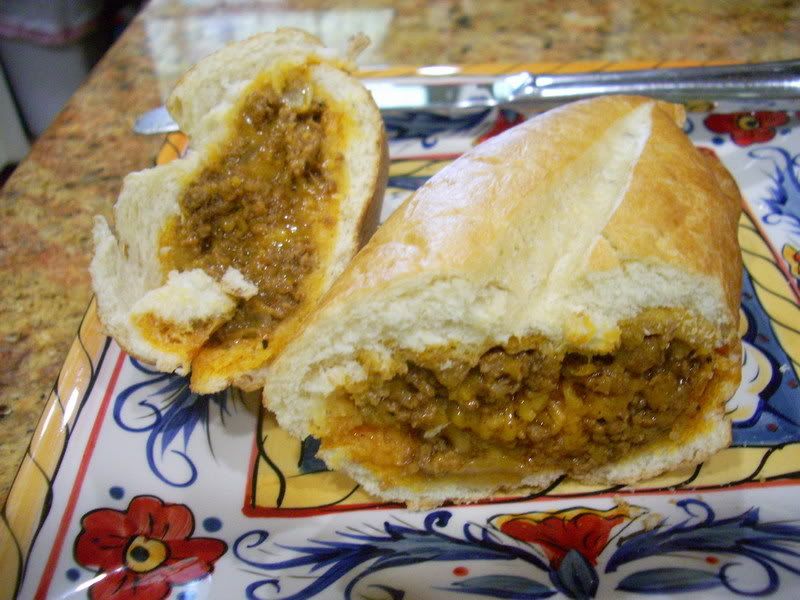 In the late 1970's, my husband and I moved from the San Jose Bay Area to the north shore at Lake Tahoe in California. My husband worked for Placer County Sheriff's Department and our sons attended school at Kings Beach Elementary and North Tahoe Middle School. I worked at Truckee High School as the Registrar.

Truckee High School was small, about 500 or so students. I knew just about every student by name. The gathering place for breaks and lunch for students, teachers and staff alike was the school cafeteria, which was ruled with a jovial but iron hand by Ava Glenn.

When it came time to register for classes, "Kitchen Assistant" in Ava's kitchen was a coveted class, available to only a limited few juniors and seniors who would arrive to their "class" to clear tables, empty trash, wash industrial size pots, pans and trays and cut vegetables and meat and mix them with copious amounts of noodles and/or potatoes and sauces to create the casseroles that would be served as the day's lunches to anyone venturing into the cafeteria for nourishment.

Ava was everyone's Grandma. Her daily uniform was a house dress, apron and white nurse's shoes. She wore no makeup and her short, unruly hair was bright red with gray roots. She was always smiling. Ava called everyone by their given name and always added "honey," so my name was Terri Honey. Even our principal, Vince Honey, was subject to her familiarity, but he didn't seem to mind.

Ava was stronger than her stature would suggest. She easily slung huge pots of meat and gravy or trays piled high with sandwiches or vegetables from the stove or oven to the work-table, barking directions to her students, telling them what to do, how to do it and when to do it. And, even through the chaos of clanging dishes, silverware, pots and pans, and a cafeteria full of talking students, teachers and staff, every so often you would hear Ava break into a laugh, a high pitched bawdy cackle, and her laugh would pierce the noisy room as if she broke the sound barrier and the entire cafeteria would be eerily silent for a couple of seconds, then the noise would resume normally.

Ava's warmth and generosity extended beyond the school cafeteria. She would often prepare and donate her special Stuffed Buns for the Booster Club to sell at football and basketball games. I had one of the Stuffed Buns at a football game and I had to have the recipe. I've been making them ever since, although I have tweaked the recipe to some degree. I make at least a dozen or so at a time and what I don't use for dinner, I freeze for another time.


Ava's Stuffed Buns
adapted from Ava's recipe by Terri Powers for Terri's Table
2 lbs. ground beef
1 large onion, diced
3 Tablespoons tomato paste
2 Tablespoons chili powder
1 Tablespoon ground cumin
1 Tablespoon smoked paprika
2 teaspoons salt
3 teaspoons pepper
3 to 4 cups cheddar cheese (I use nearly all of a 1 lb. bag of grated sharp cheddar)
14 to 16 large unsliced buns or rolls
In a large frying pan, brown the ground beef until it is cooked through. Add the onion and cook on medium heat until the onion is transparent. Add the tomato paste, chili powder, cumin, smoked paprika, salt and pepper and stir well over medium heat until combined well. Remove the meat mixture from the heat and allow cool slightly.
While meat mixture is cooling, prepare your aluminum foil sheets, one sheet to wrap each bun. The sheets should be about a 12-inch X 12-inch square.
Sprinkle the cheese over the meat mixture and stir well.
To fill the buns, cut each one almost all the way through, but leaving it still attached (like a hot dog bun). Spoon the mixture generously into the bun, pressing the mixture into the bun with the spoon.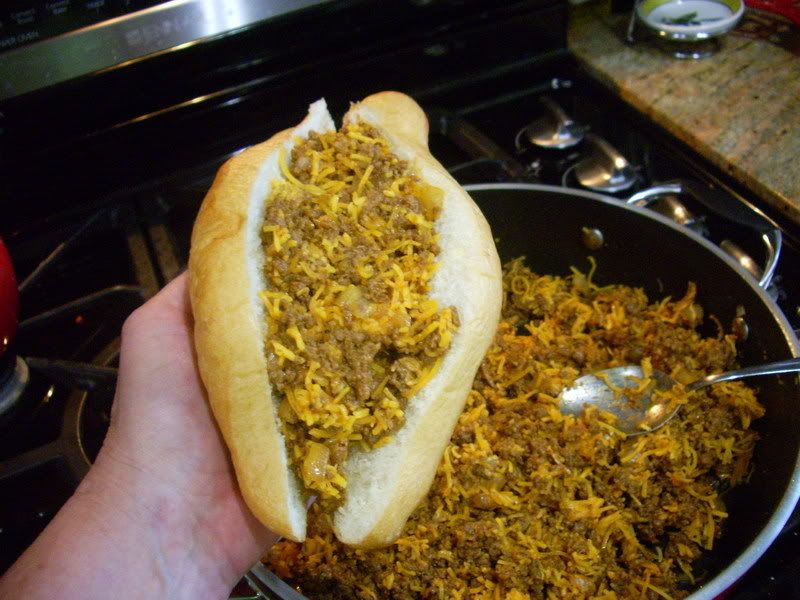 Place the stuffed bun on a foil sheet and press down gently to close with your hand. If the meat starts to push out of the sides, use a spoon to hold it in place while you press.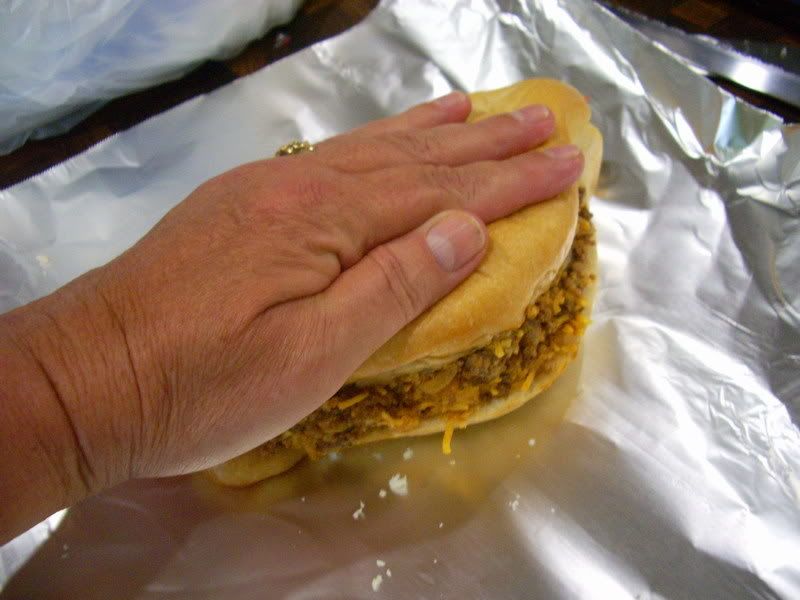 Wrapped each stuffed bun tightly in foil.
Preheat the oven to 325º. Place the buns on a cookie sheet and bake for 12 to 15 minutes. They should be hot all the way through and the cheese should be melted.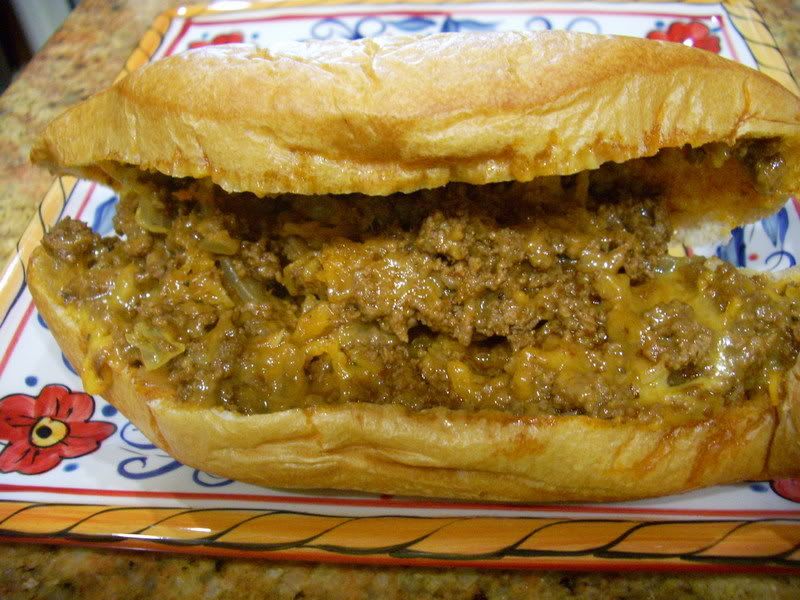 These babies freeze very well. I throw them in a large zip lock bag just to keep them from getting lost in the freezer. When we want them for lunch, dinner or snack, we just pop them frozen into a 325º oven for 20 to 25 minutes.
I think Ava would be proud.