I am having such a good time with this, thanks to Debbie @ The Friday Friends. Every Wednesday we are going to post photos of What is Outside My Kitchen Window.

My backyard is what is outside my kitchen window. And what a difference just a few days makes. And a little rain over the weekend. And a lot of warm sunshine.

You know that pergola outside my kitchen window that I posted last week...




There are four wisterias planted next to and growing up and around the posts on the back side of that pergola. Last week they were barely blooming and leafing out. But look at them now...




Go ahead, click on the photo to enlarge it.

Then there are the roses I planted against the fence next to the shed to make it look like a little country cottage, except Tom hasn't done the "country cottage" thing on the outside yet so it still looks like a shed. But the roses are blooming!




I apologize for the shadow on photo. My camera is doing weird things lately.

The aquatic plants we put in the pond last year are coming up nicely. We also added six goldfish, which you cannot see in this picture, but they survived the winter and are fat and sassy! Those lily pads will have flowers later in the season. I can't wait to show them to you.




Then there is my garden, which, as of last Saturday, has a fence surrounding it because our lovely dog, Goldie, decided to lay on one of our newly planted basil plants. I planted three kinds of tomatoes: grape, roma and an heirloom. Two kinds of squash: zucchini and yellow. Along with basil, lavender, Italian parsley and dill.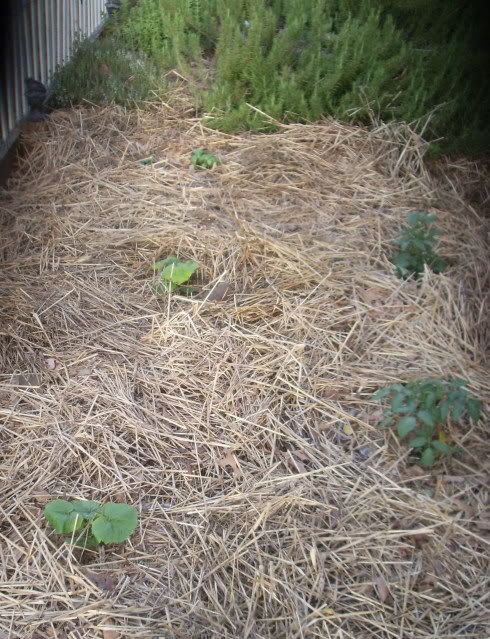 When I saw Debbie's backyard, I just loved her Adirondack chairs. I have four of them, still in boxes from my birthday two years ago because I've been too lazy to paint them. But, look out! I'm feeling energetic and rarin' to go. I am going to paint each one of them a different color...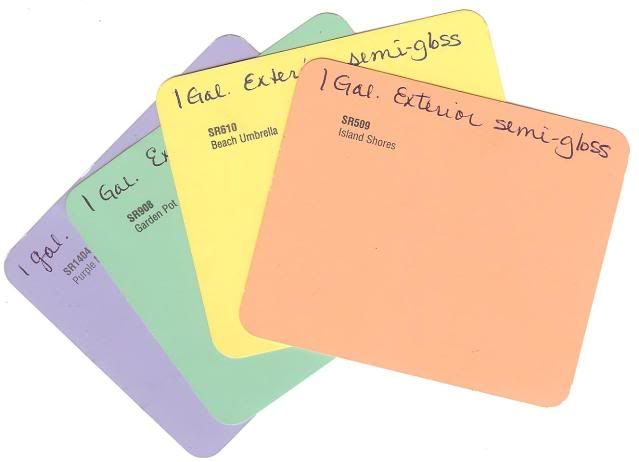 I can't wait to show you!

And, finally, my little clematis that I planted late in the summer last year. It had only one lonely bloom. Look at it now...