There's a lot going on in my kitchen...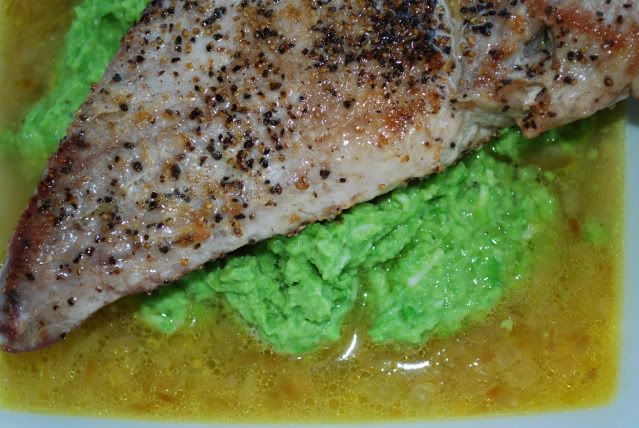 but, there's not much going on in my yard. It's surviving, but just barely. I think I even caught one of my goldfish panting, if that's possible.

The soaker hoses and compost have been laid in the garden and around the roses...




We have a small pile of compost left and Tom is building a compost bin to contain it (photos next week). When it's finished, I will begin to add kitchen scraps and yard waste to replenish it and use it later in the summer.

We continue to have a few grape and roma tomatoes, but nothing to write home about.




And my heirloom tomato teases me with what looks like emerging blossoms, but...nothing yet.




Those nasty little leaf bugs make my poor sweet potato vine look like it's been hit with shotgun pellets...




but I don't feel so bad after a visit to the Memphis Zoo over the weekend. Their sweet potato vines look just like mine. But, I still refuse to use poison.

Sadly, as you can see, my yard is not flourishing, but I still have ample herbs for cooking. I may just have to visit the Farmer's Market here in Conway. It's open Tuesday, Thursday and Saturday. I suppose a trip there tomorrow morning for fresh vegetables might be a good idea.

Last week, as I was prepping for the weekend in Memphis, I was watching Food Network off and on (mainly to avoid the entire All-Michael-Jackson-All-The-Time thing that permeated every other channel) and I happened to catch an episode of Everyday Italian. This time Giada DeLaurentis was preparing a salmon dish with a lemon broth and pea puree. It looked really beautiful, light, tasty and easy to make so I thought I'd give it a whirl.

I didn't have salmon in the freezer, but I did have some nice Ahi Tuna I bought at Sam's Club a couple of weeks ago and froze for just such an occasion. And, lucky me, I found a bag of peas in the freezer as well.

I cut Giada's recipe in half because I was just preparing the dish for the two of us, but it still made two very large, satisfying servings. I followed the recipe except that I substituted the salmon with tuna and left out the mint altogether (you may remember I ripped out my skanky looking mint plant weeks ago). But, since I don't really care for much for the flavor of mint anyway, I didn't miss it. I personally don't think the dish suffered. It was delicious and fresh tasting, and I can't wait to make it again.

What follows is the recipe as I prepared it, but you can get Giada's original recipe here.



Ahi Tuna in Lemon Brodetto with Pea Puree
Adapted from Giada DeLaurentis' recipe @ Everyday Italian
Lemon Brodetto
1 tablespoon olive oil
1 shallot, finely diced
1 lemon, juiced
1/2 lemon, zested
1 cup chicken broth
Pea Puree
2 cups frozen peas, thawed
1 clove garlic, roughly chopped
1/2 teaspoon kosher salt
1/2 teaspoon fresh ground pepper
1/2 cup extra-virgin olive oil
1/2 cup grated parmesan cheese
Ahi Tuna
1/8 cup olive oil
2 pieces (4 to 6 ounces each) ahi tuna
Kosher salt
Fresh ground pepper
To Make Lemon Brodetto:
Warm the olive oil in a small saucepan over medium heat. Add the shallots and saute until tender and translucent. Add the lemon juice, lemon zest and broth. Bring to a simmer and keep warm, covered, over low heat.
To Make the Pea Puree:
Combine the thawed peas, garlic, salt and pepper in a food processor and puree. With the machine running, add the olive oil in a steady drizzle. Transfer the pea puree to a small bowl and stir in the Parmesan. Set aside.
To Make the Tuna:
Warm the olive oil in a large, heavy skillet over high heat. Season the tuna with salt and pepper. Sear the tuna until a slight golden crust forms on the first side, about 4 to 5 minutes. Flip the fish and continue cooking until medium-rare, about 2 minutes more depending on the thickness of the fish.
To Assemble:
Divide the Lemon Brodetto between 2 dishes.


Place a large spoonful of Pea Puree into the center of each bowl.



Place the tuna piece on top of each mound of Pea Puree.



Serve immediately.

Debbie @ The Friday Friends is on vacation, but check out her blog for what's outside her kitchen window.

Karen @ Karen Cooks may also be on vacation, but do take a look at her beautiful peonies outside her kitchen window. I covet them.