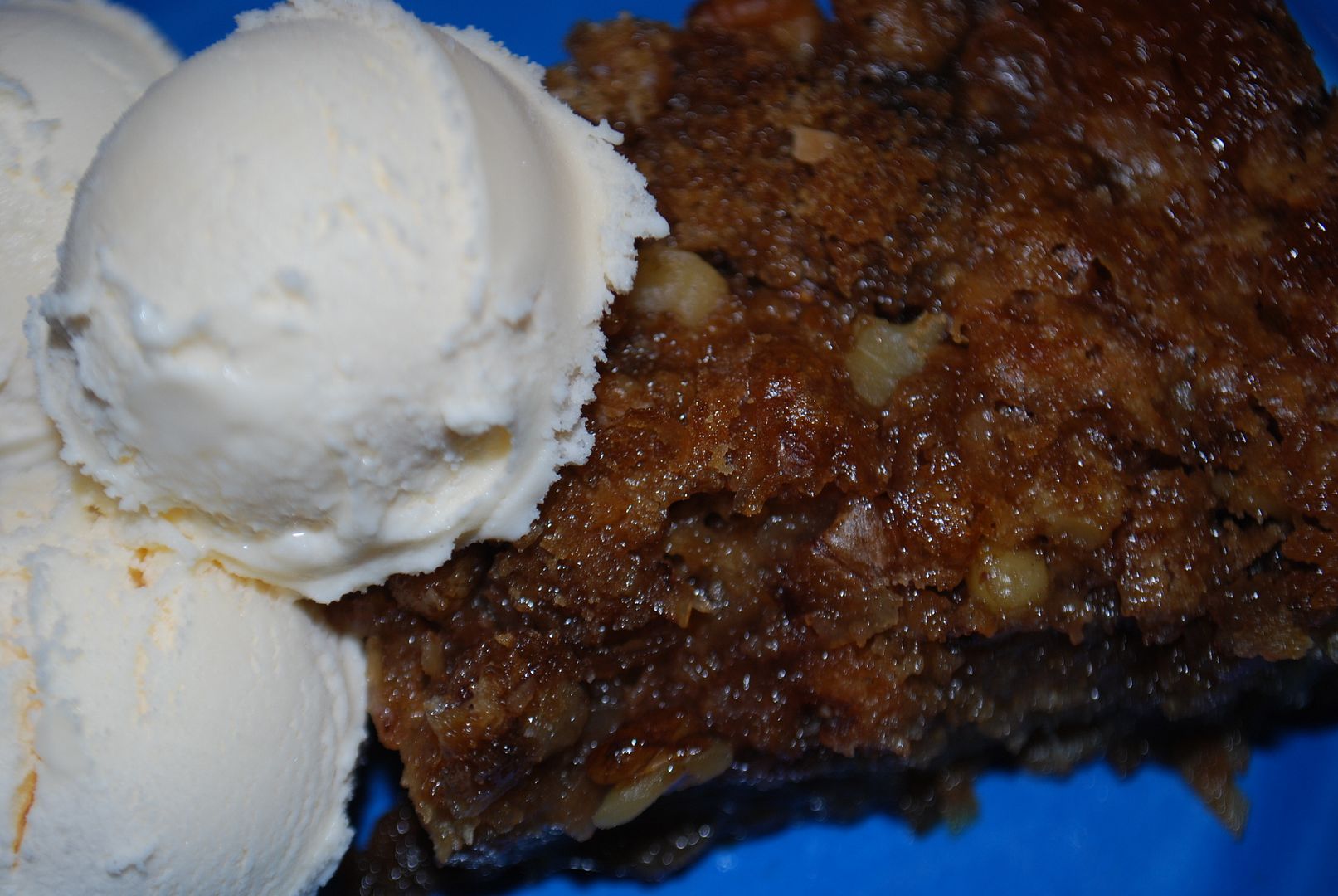 I'm not much of a dessert lover. I especially shy away from foods that are exceptionally sweet, like pecan pie or brownies. I know, I'm weird, but just the thought of putting all that sugar in my mouth makes my teeth hurt. I much prefer a fairly light dessert like a sorbet, flan or a soft and luscious creme brulee.

However, I made an exception to my own self-imposed rule for this wonderful cake...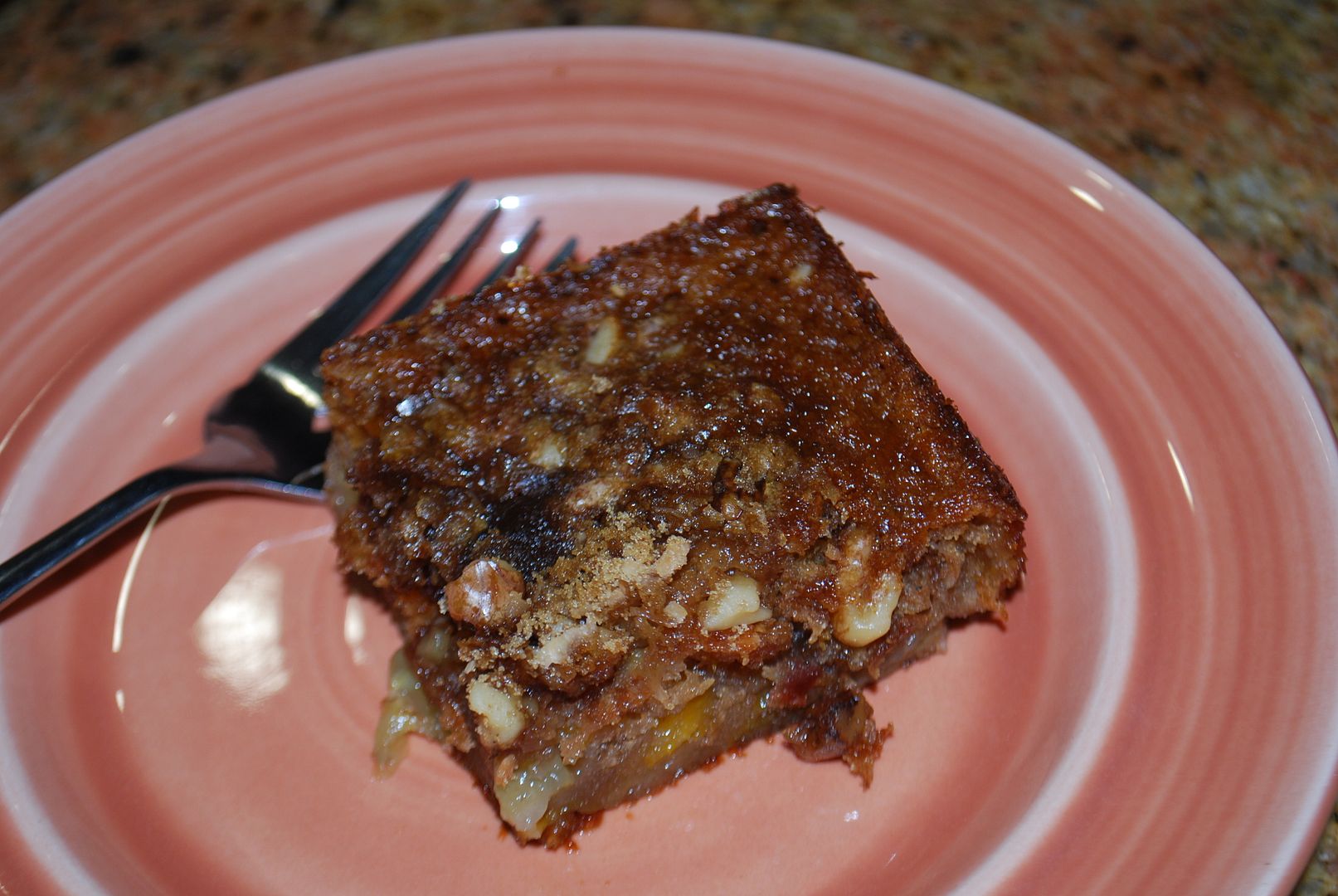 Ardyce, my friend and former co-worker, brought this cake to a potluck when we both worked at the local university. I hesitated to try it because it looked ooey-gooey-sweet...not my cup of tea at all. But Ardyce tried and loved what I brought to the table, so I felt compelled to reciprocate. I'm glad I did.

This cake is sort of a cross between a cake and bar. It's super moist, chock full of fruits; it's tender, but dense, and topped with a mixture of brown sugar, chopped nuts and coconut.

Last week, when I was craving something really tasty for dessert and went searching for a recipe that would inspire me, I came across Ardyce's recipe.

I had my piece of cake with a little bit of ice cream (low sugar & fat, just because), but it's delicious all by itself.


Ardyce's Fruit Cocktail Cake
adapted from a recipe by Ardyce Coffey
2 cups all purpose flour
2 cups sugar
2 teaspoons baking soda
2 pinches of salt
2 - 15 ounce cans of fruit cocktail with syrup
2 eggs
1 cup chopped nuts (I used walnuts, but you could also use pecans)
1 cup brown sugar
1/2 cup sweetened, flaked coconut
Preheat oven to 325°. Grease a 9 x 13-inch baking pan with oil, Crisco or cooking spray and set aside.
In a large bowl, mix the flour, sugar, soda and salt with a small whisk to combine. To the dry mixture add the fruit cocktail (syrup and all) and eggs...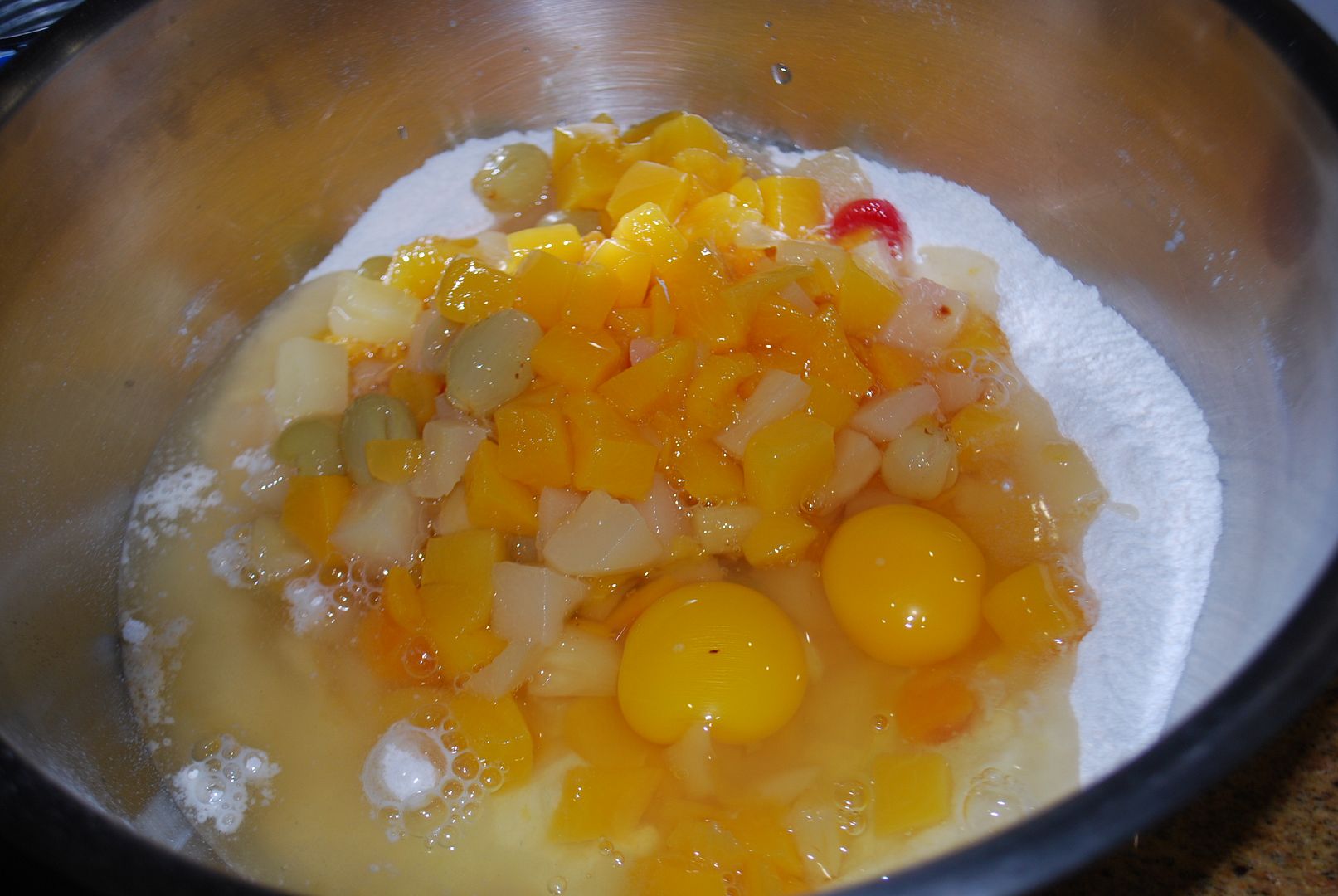 ...and beat to combine with a hand or stand mixer. Pour into the well greased baking pan.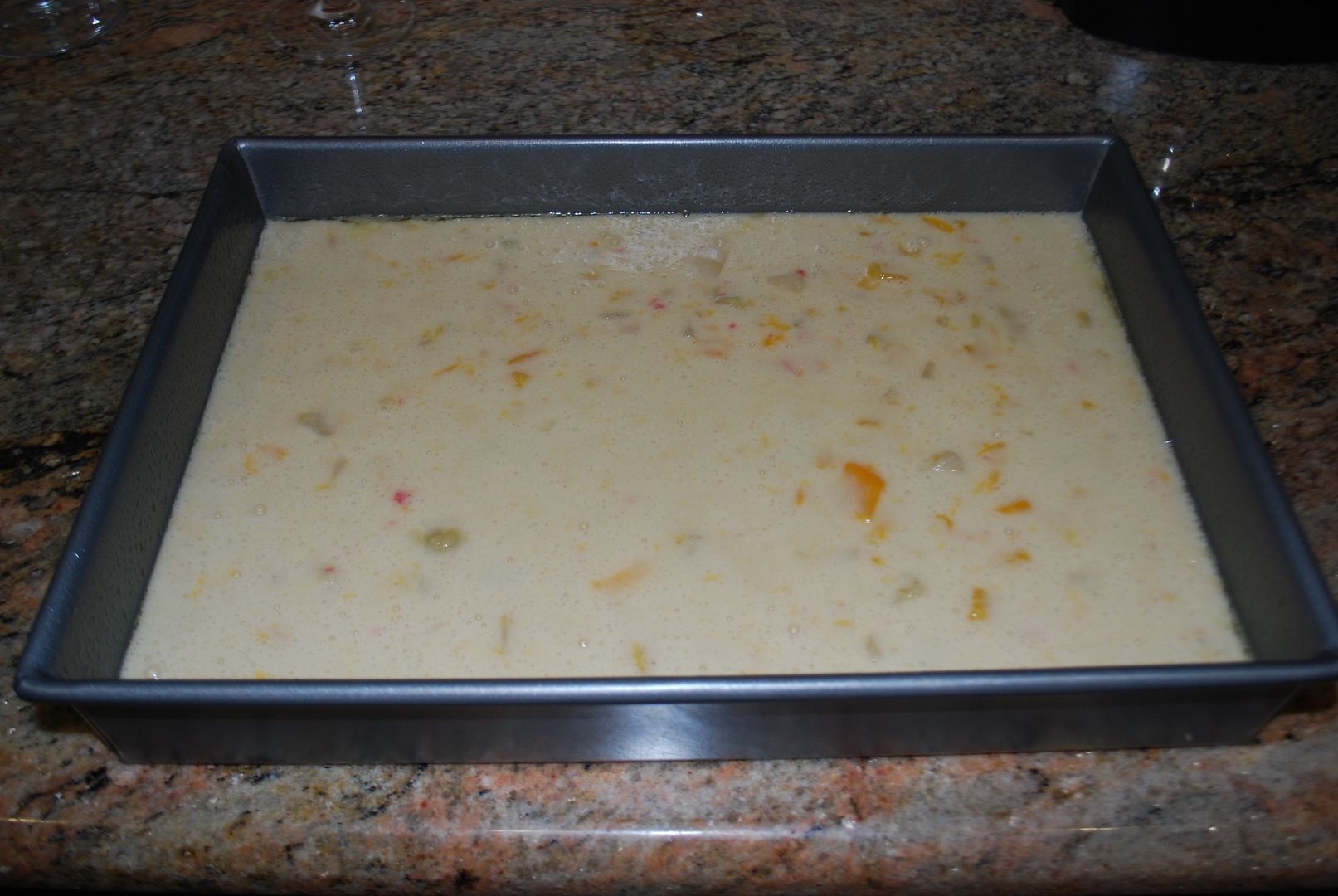 In a small bowl, mix the chopped nuts, brown sugar and coconut. Sprinkle the mixture evenly over the top of the cake batter.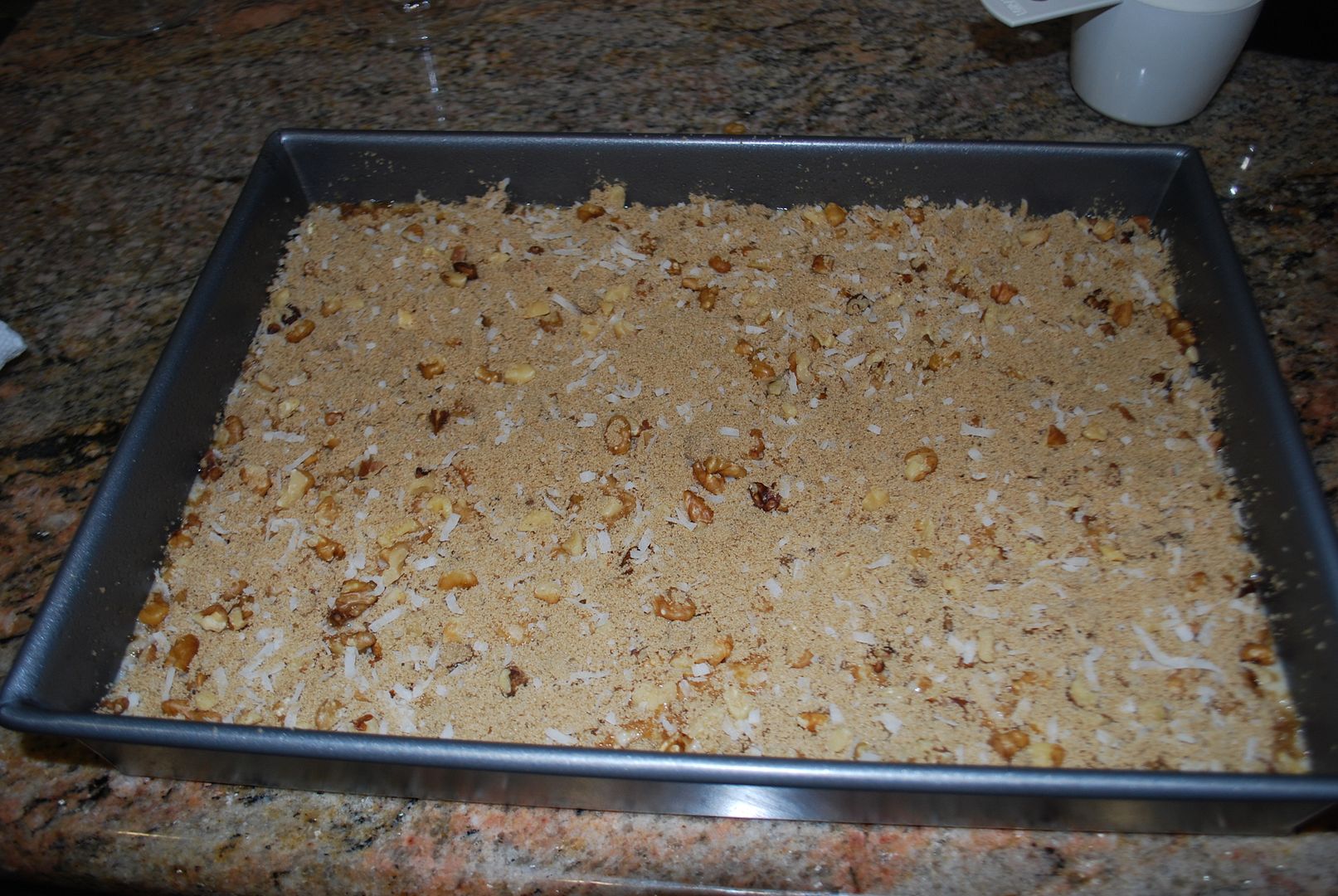 Bake the cake for about 45 minutes or until done. Remember, the cake will be very moist. And, don't be alarmed if the brown sugar does not fully caramelize at first. The moistness of the cake will eventually dissolve the brown sugar.
Serve with whipped cream or ice cream.