Except for some rain, it's been pretty nice this last week. Yesterday temperatures hit 74 degrees and it is supposed to be the same today, but more rain is expected tonight. Later in the week, temperatures are expected to fall to the high 50's and low 60's, but no overnight freezing temperatures are in the forecast.

My garden has started to show further signs of life. I haven't planted any seeds or plants yet, but all of my perennials are active.

My potted tarragon is starting to grow. I love the licorice flavor of the herb.

I have new leaves on my roses, but I have to find something non-toxic to spray on them to prevent more fungal disease. I have friends who've told me to use some sort of copper-something-or-other, but I'm afraid of what it might add to the soil so I think I'll pass.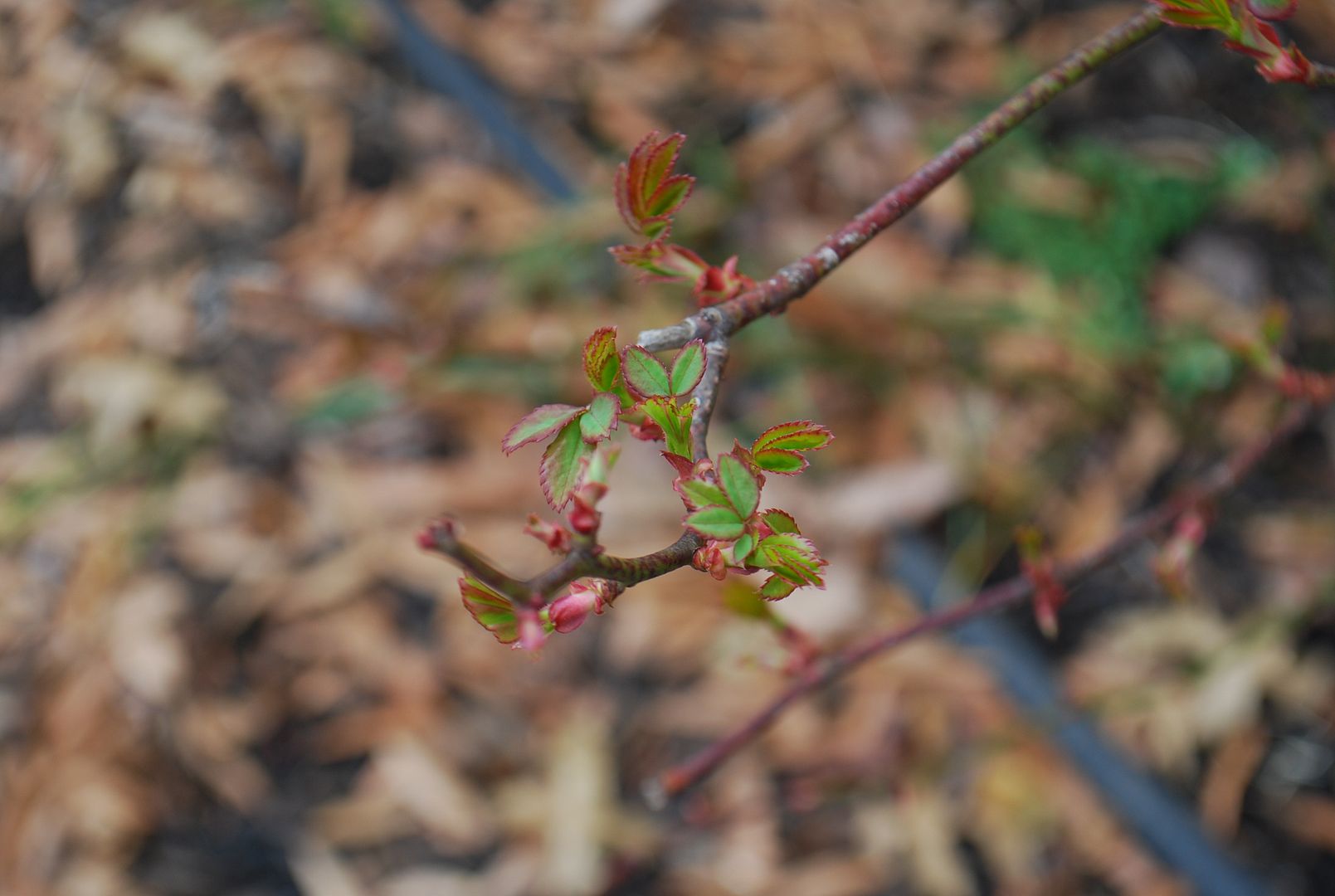 My chives are always the first things to come up and, even if we have a night frost or two, they should still be okay.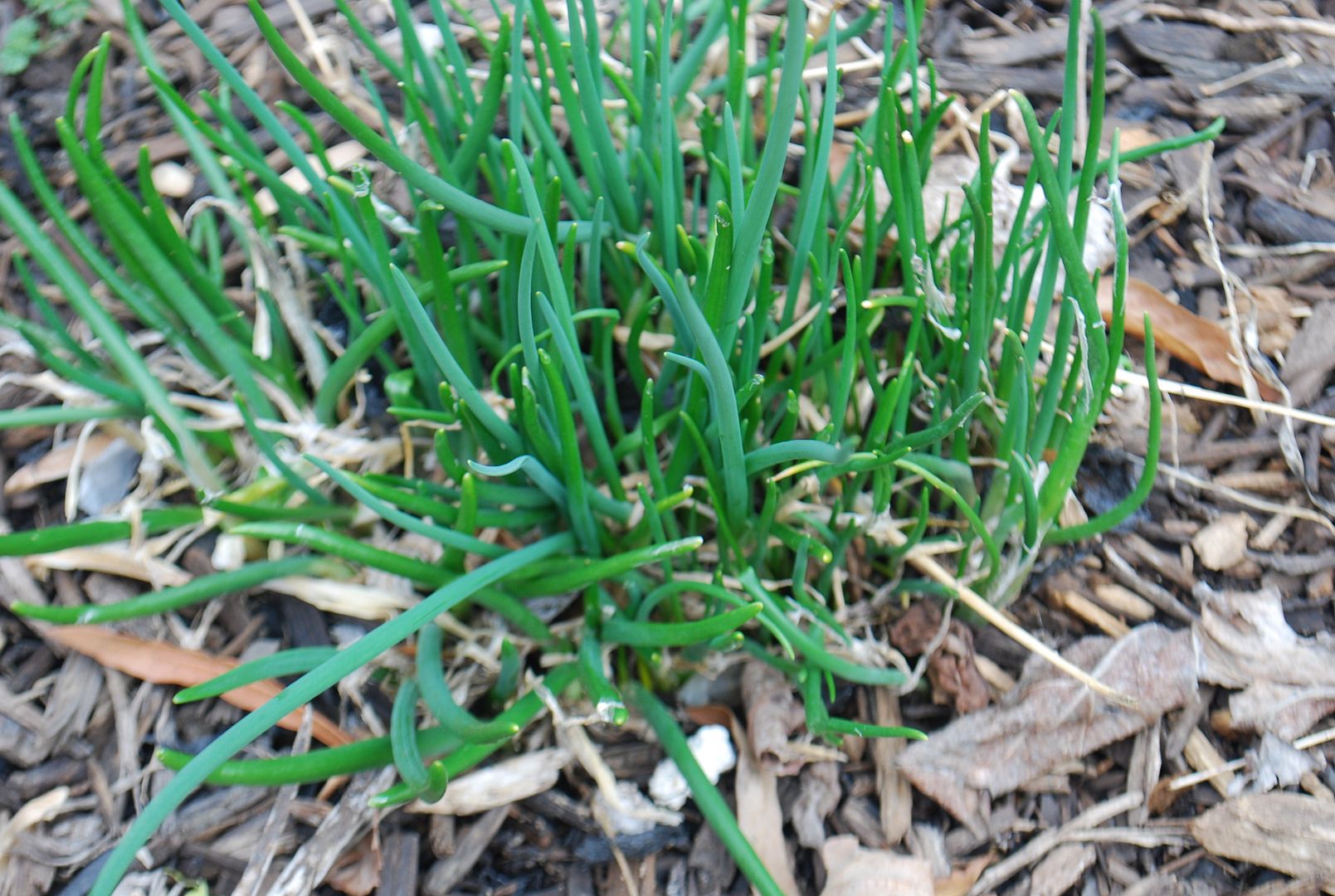 I have a flower bud on a couple of my daffodils, so we should have a flowery show soon.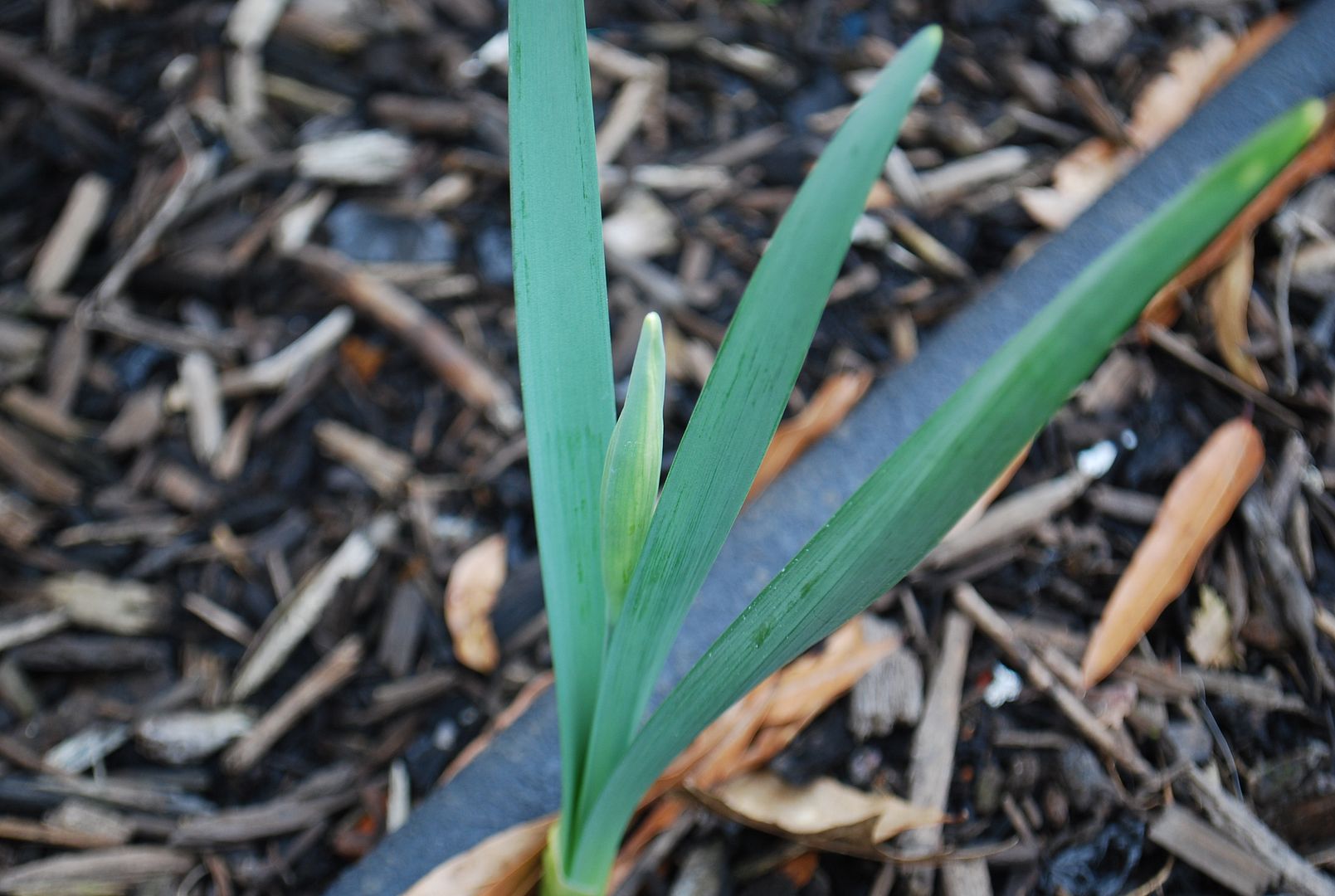 And, of course, there are my irrepressible day lilies.
What does all of this new growth mean? For starters, it means it's already time to start weeding...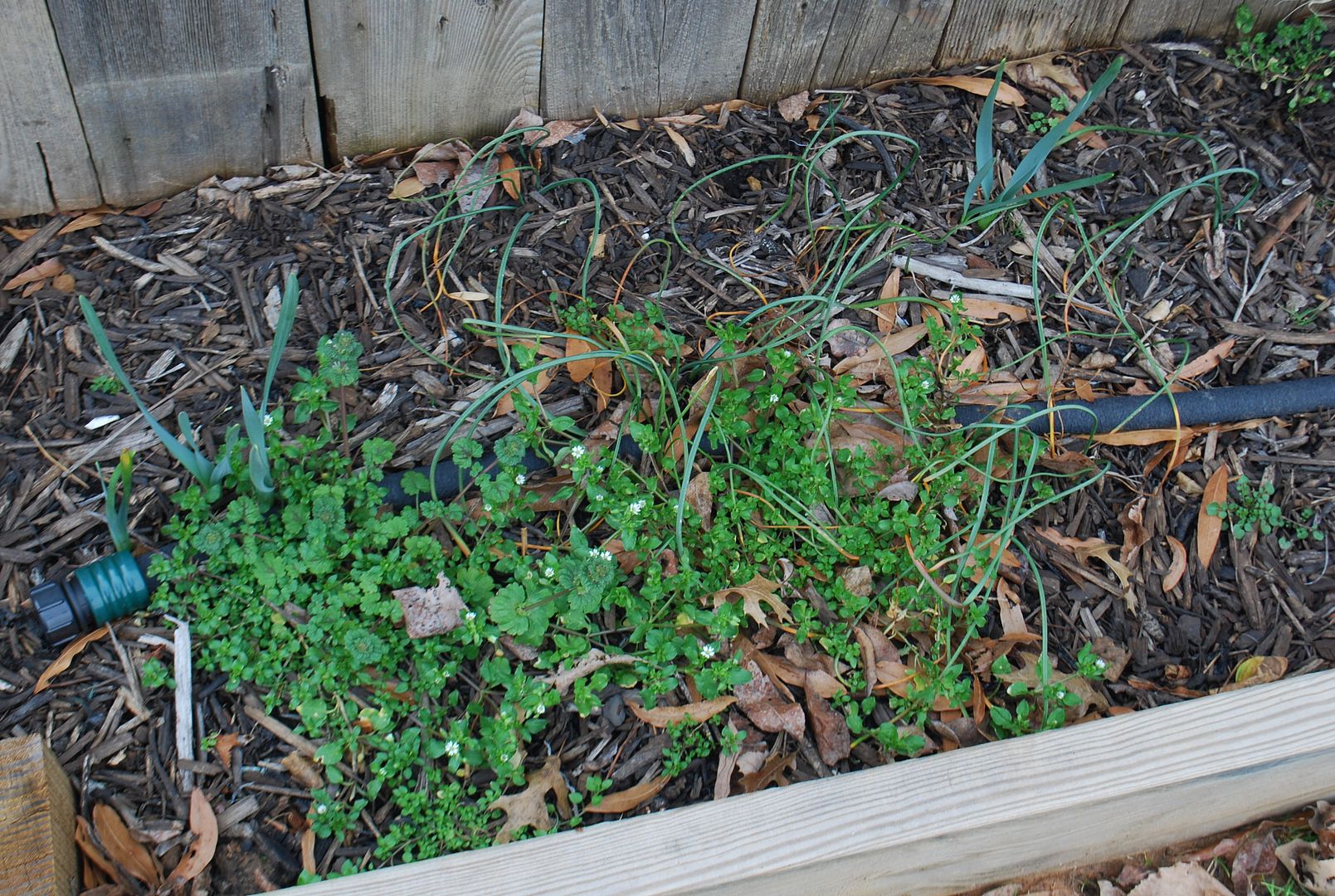 ...and thinking about what I am going to try to grow this year. Definitely basil and tomatoes, but I think I will start my own tomato seeds this year rather than buying plants from Lowes or Home Depot. I used to buy my tomato seeds from
Tomato Growers Supply Company
with terrific results, but I got lazy. I also got a lousy crop of tomatoes. I'm not sure what else I'd like to try, but when I decide I will let you know.
So...is everyone still snowed in or are you seeing signs of spring, too?