Six or seven years ago, Tom and I went on a low carb diet. It was during the spring and summer and I was having a difficult time finding side salads to have with our burgers wrapped with lettuce leaves instead of buns. We weren't allowed to eat potatoes, I was tired of broccoli salad and steamed or grilled vegetables and I wanted something that tasted substantial and familiar but fit into our low carb mode. Cauliflower Salad was just the thing.

The recipes I found called for regular mayonnaise because, while it is high in fat and calories, it is low in carbohydrates, and dill relish because the sugar in sweet relish is forbidden.

We both loved the salad, but when we abandoned the low carb diet, I needed to exchange some ingredients to make the salad lower in fat and calories, so I swapped out the full fat mayonnaise with a lite version.

Today I made the salad to serve with our burgers...on regular hamburger buns.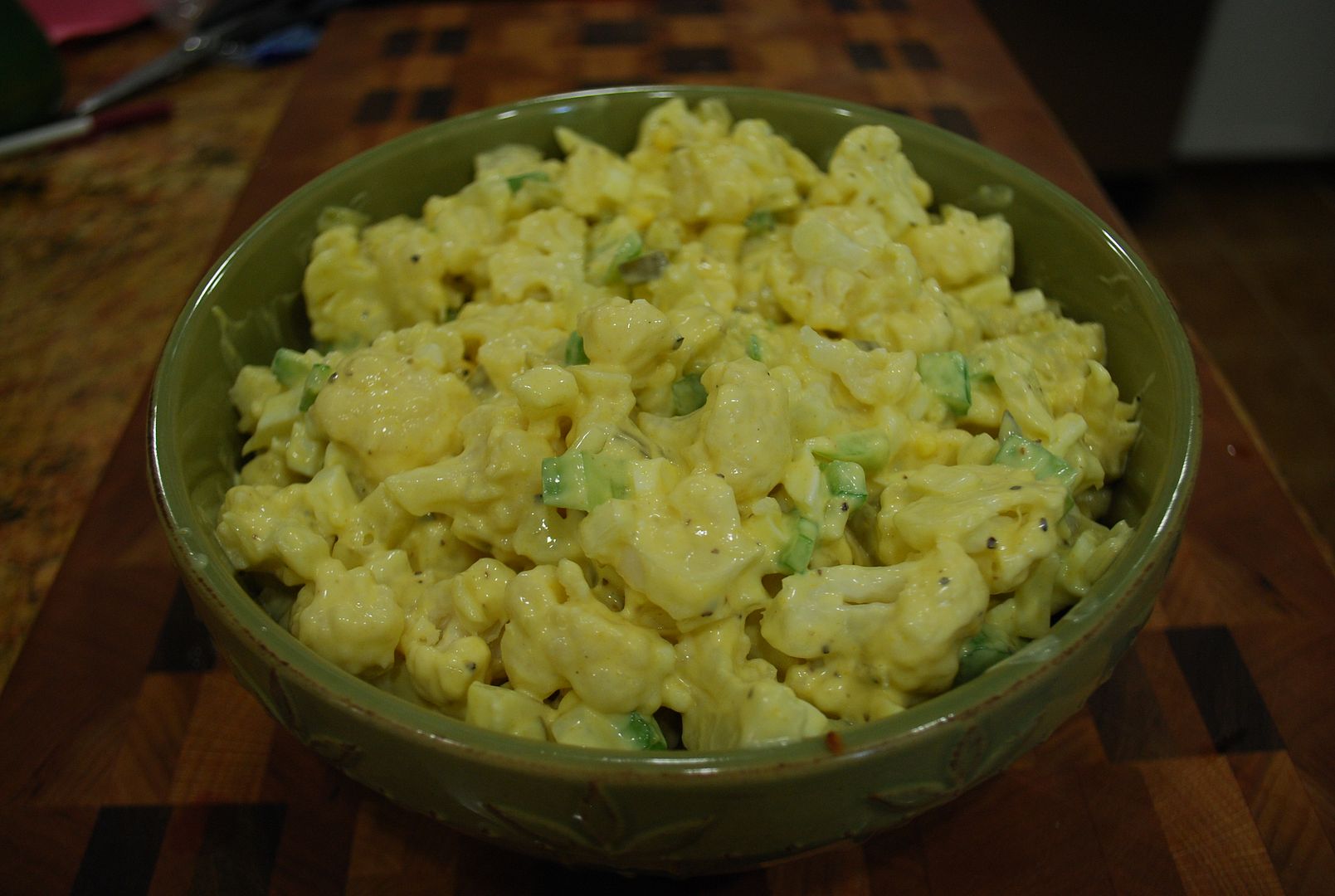 PRINT THE RECIPE:
Cauliflower Salad
Cauliflower Salad
by Terri Powers for Terri's Table
1 head of fresh cauliflower
2 stalks of celery, diced
1/2 of a medium onion, diced
2 large dill pickle spears, diced
3 hard-boiled eggs, peeled and roughly chopped
1 cup Lite mayonnaise (you can use full fat)
1/4 cup dill pickle relish
1 heaping tablespoon yellow mustard
1 teaspoon each salt & pepper
Cut the cauliflower into small florets.

Prepare a steamer to cook the cauliflower. Bring the water in the steamer to a boil. Insert the steamer portion into the pot and pour in the cauliflower pieces. Cover with a tight fitting lid and steam for 7-minutes. Do not steam any longer. You want the cauliflower to retain it's shape but not be crunchy. You should be able to pierce the cauliflower gently with a fork. Remove the steamer from the pot and allow the cauliflower to cool in the steamer for about 15 minutes.
While the cauliflower is cooking, dice the celery, onion, dill pickles and gently chop the eggs and put in a small bowl and set aside.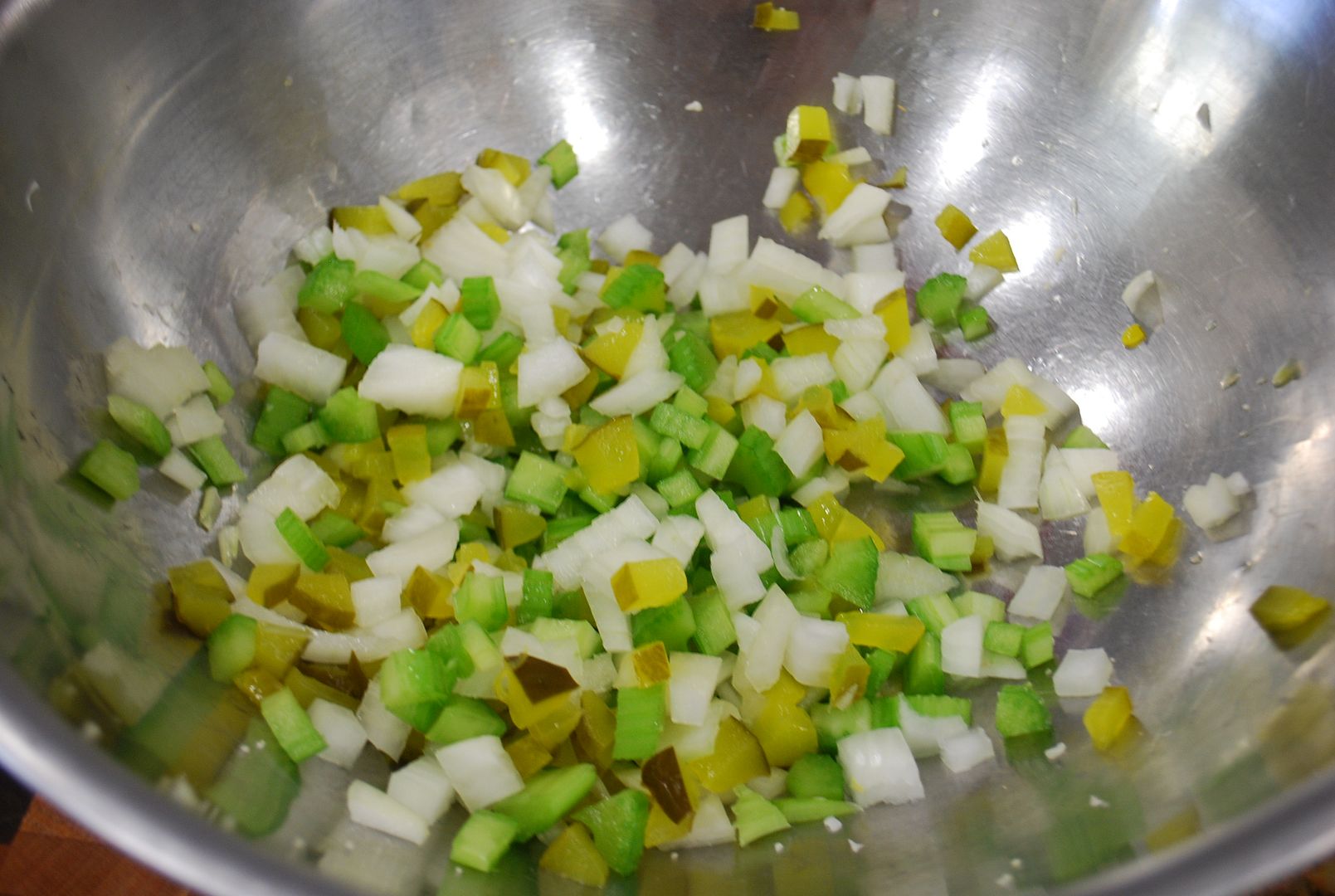 To make the dressing, mix the mayonnaise, relish and mustard in a small bowl and set aside.
Remove the cooled cauliflower to a large bowl. Season with 1/2 teaspoon each salt and pepper. Mix a couple of times, then season again with remaining salt and pepper. Add the reserved chopped ingredients on top of the cauliflower. Pour the dressing over all and mix gently. I like using a rubber or silicone spatula.
Cover and refrigerate until cold (about 2 hours). Keep refrigerated until ready to serve.