The North Carolina Sweet Potato Commission is having a
"No More Mallows" Recipe Contest
and I have decided to enter.
Like most everyone else, when I was growing up Candied Sweet Potato Casserole, with or without marshmallows, was a staple at our Thanksgiving and Christmas dinner table.
But sweet potatoes are more versatile than that. They lend themselves very well to an array of main and side dishes. I love baked sweet potato fries as a side to the
Pork Banh Mi Burgers
I posted a while back. Sweet potato ravioli topped with a sage cream sauce is a dance in my mouth. And roasted rack of lamb on grated and fried sweet potato nests takes special to the next level.
My favorite sweet potato pairing is with savory and spicy dishes, like today's recipe.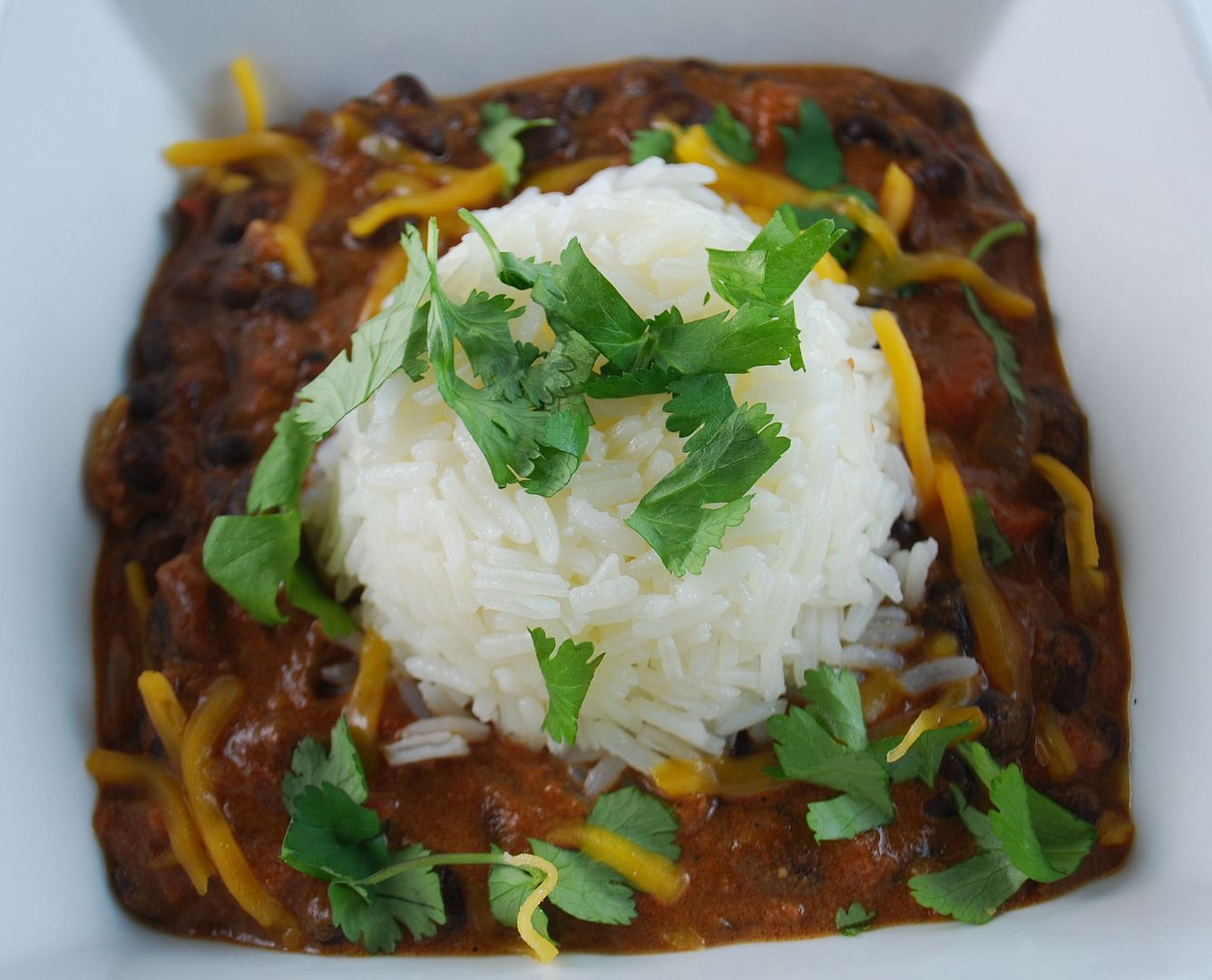 I love Cuban food, the unique and delightful combination of heat, sweet, sour and salty.
Most people are under the impression that Cuban cuisine is similar to Mexican food - tacos, enchiladas and the like - but it's not. It's quite different. The food of western Cuba has Spanish influences: olives, capers, pickles, raisins. Other European influences are found in their cream and béchamel sauces as well as variations of rice pilaf. The rice and beans prevalent in eastern Cuba reflect the African and Caribbean influence. The tropical climate provides an array of fruits and vegetables: bananas, plantains, citrus fruits, coconuts, avocados. In recent years, soy yogurt has become a Cuban staple. And let's not forget the abundant use of fresh fish. Cuba is an island after all.
So, what American influences have the Cubans embraced? Canned fruits and vegetables and processed cheese. Go figure. At least they haven't adopted the American adoration of fast food. I've read that there are a few pizza places, but fast food is nearly non-existent.
In any case, Cubans have successfully married all these ingredients and season them with popular spices and herbs like cumin, oregano, mint, cilantro and saffron, as well as an array of peppers, hot and mild.
For this recipe, I modified my recipe for
Sweet Potato Chorizo Soup
and combined many of those traditional Cuban flavors and ingredients - beans, sweet potatoes, coconut, tomatoes, peppers, yogurt and, of course, rice - for a rich, highly flavorful, slightly spicy stew.
Cuban Chorizo Sweet Potato Stew
2 tablespoons oil
1 onion, diced
2 medium sweet potatoes, peeled and diced into bite sized pieces
2 cloves garlic, peeled and finely minced
2 chipotle peppers in adobo sauce, roughly chopped
1 - 10-ounce tube Mexican pork chorizo (not smoked)
2 - 15.5-ounce cans black beans, undrained
1 - 14-ounce can fire-roasted diced tomatoes, undrained
1 - 13-ounce can unsweetened coconut milk
2 teaspoons ground cumin
1/2 teaspoon dried oregano
1 bay leaf
1 cup Greek yogurt
1 cup cilantro, divided
Grated cheddar cheese
Cooked white rice for serving
In a large pot or Dutch oven, heat the oil over medium high heat. Add the onion and cook until translucent. Add the garlic and peppers to the onions and cook for 1 to 2 minutes, being careful not to burn the garlic.
Remove the chorizo from the plastic tube and add to the pot and sauté until the meat it is thoroughly cooked, breaking it up as it cooks.
Add the sweet potatoes, black beans and tomatoes (juice and all), coconut milk, cumin, oregano and bay leaf to the pot. Mix well. Once the liquid begins to boil, reduce the heat to low, cover the pot and simmer for about 30 to 40 minutes until the sweet potatoes are cooked through. Stir in the Greek yogurt and about 3/4 of the cup of the cilantro. Cook until the stew is once again heated through.
To serve, ladle the stew into a shallow bowl. Top with a scoop of rice. Sprinkle with the grated cheese and cilantro to garnish.
What? You don't know how to make rice? It's simple. While the stew is cooking, put 1-3/4 cups of water, 1/2 teaspoon salt and 1 tablespoon butter in a small pot and bring to a boil. Add 1 cup of long grain white rice to the boiling water and stir. Bring the water to a boil again. Cover the pot with a tight fitting lid and reduce the heat to very low and simmer ~
without peeking into the pot
~ for 20 minutes. Remove the pot from the heat and without lifting off the lid, let stand for 5 minutes. After 5 minutes, remove the lid and fluff the rice with a fork or spoon.
Easy peasy!