I don't always cook complicated meals. Just like you, I like to get dinner on the table in a hurry and be done with it.

One way I accomplish a quick meal is to keep things on hand that help me do that. But I don't particularly like packaged prepared foods, sauces or seasonings, with a few exceptions. I try whenever possible to make my own. I like being able to control the salt content and eliminate MSG and preservatives.


I mix all the herbs and spices for each type of seasoning in a bowl and store them in jars. I put labels on the jars as well as necessary measurement instructions using my handy dandy label maker. Easy peasy.
I used the Fajita Seasoning for the 'Grilled' Fish Tacos.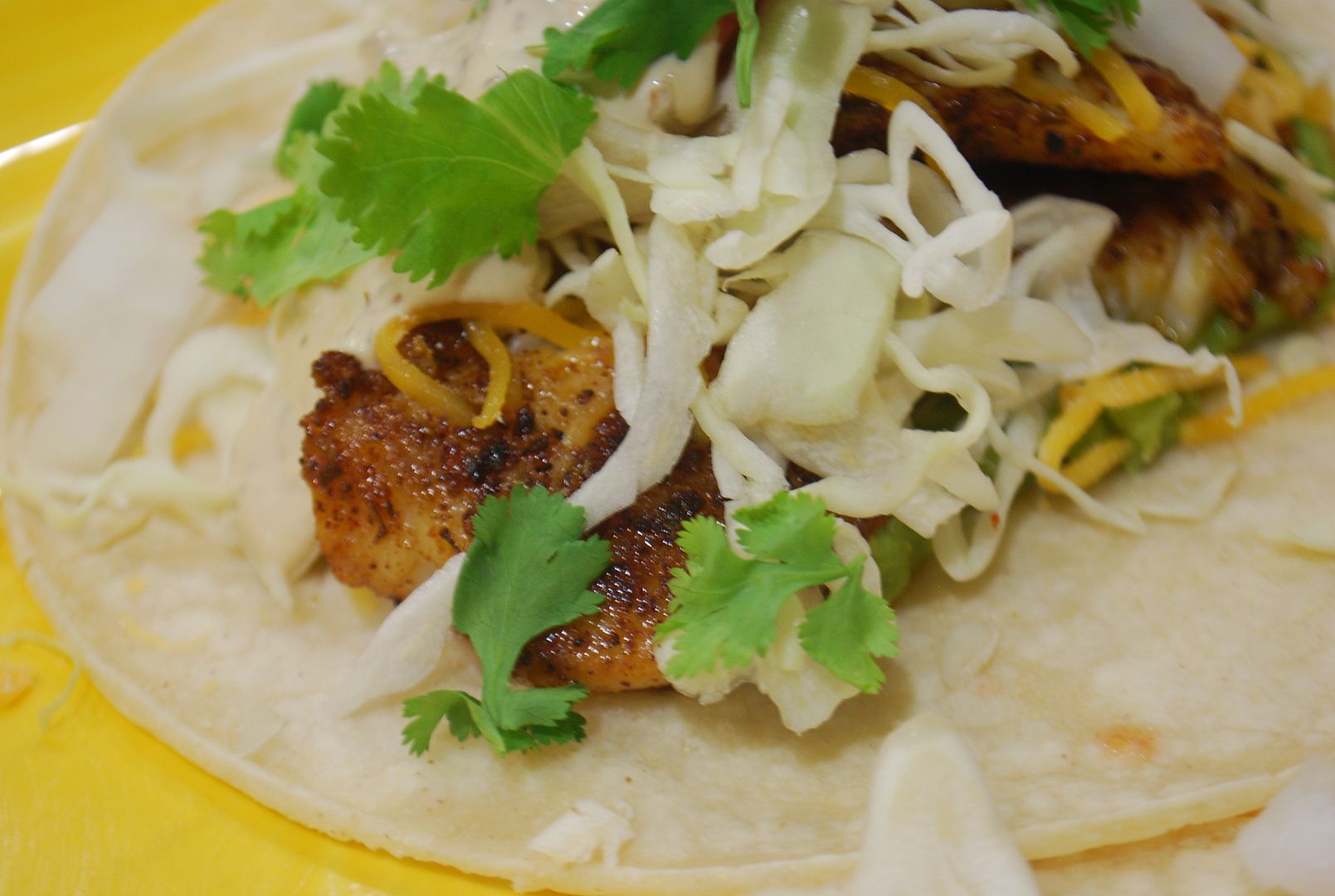 For a quick meal, I also like to keep items in my freezer that thaw quickly, like this bag of individually packaged tilapia fillets.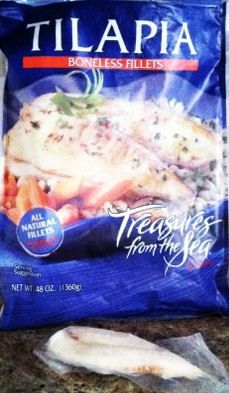 Granted, these packaged fillets are small and thin. They're not the most ideal size for frying, baking or grilling as an entree in and of themselves. Honestly, the only thing they are really good for is for fish tacos, chowders, stuffings or ceviche. But that's fine by me because I make those types of dishes quite often.
I like these bags of fillets because I can take out as many individual packs as I need, toss the packs of fillets in a large bowl of lukewarm water and in 5 or 10 minutes, they are thawed and ready to cook. And that is exactly what I did for the fish tacos.
Once I had the packs of fillets in the bowl of water, I wrapped corn tortillas in some foil and put them in a 300 degree oven to warm up. I didn't want to take the time to make a taco sauce, so I poured some ranch dressing that I'd made a few days earlier into a small bowl and added a heaping teaspoon of Tone's Southwest Chipotle Seasoning and mixed it well. Then I chopped up some onion, tomato and cilantro and set them aside in separate bowls. By the time I finished that, the fillets were thawed. I removed each of them from the bags and seasoned them with a good sprinkling of the Fajita Seasoning on both sides and set them aside on a plate.
With just about everything else ready to go, I heated my frying pan and added about 1/2 tablespoon of oil and cooked the fish a couple of minutes on each side. Done!
All that was left to do was add some shredded lettuce or cabbage and some shredded cheese, maybe even some avocado if you have it. If you prefer, you could instead make a grilled fish salad, adding some canned pinto or black beans.
Dinner is on the table in 15 or 20 minutes, from start to finish. And delicious!
Fajita Seasoning
2 tablespoons onion powder
1 tablespoon garlic powder
1 tablespoon oregano
1 tablespoon white pepper
1 tablespoon cumin
1 tablespoon chili powder
1 tablespoon Tone's Southwest Chipotle seasoning
1 teaspoon salt
Mix spices together and use for seasoning chicken, shrimp and beef fajitas, as well as seasoning onions and bell peppers before grilling or sauteing.