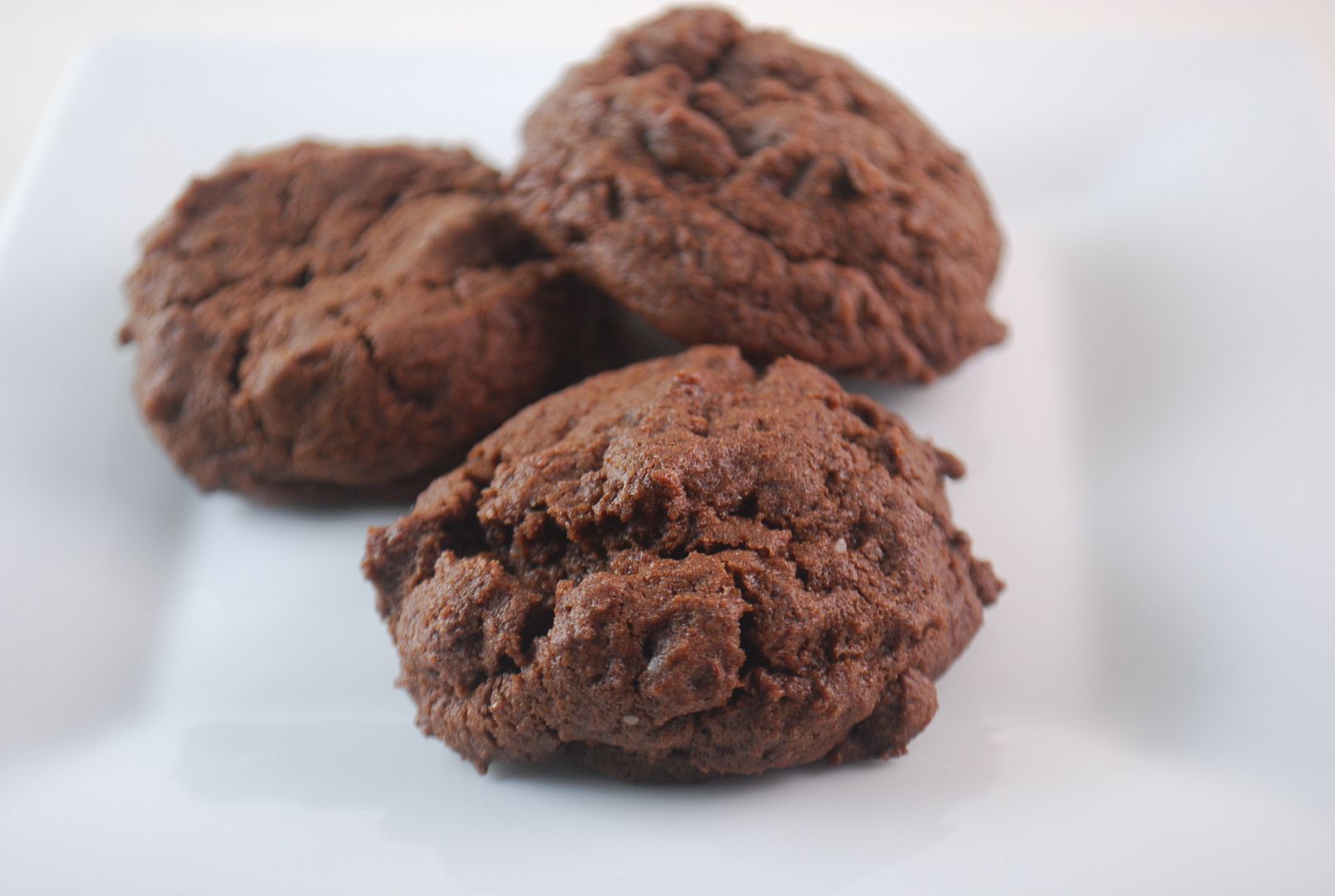 Over a year ago, Tom and I went out to dinner with a few members of his family. As most folks sat eating their desserts, my nephew's wife pulled a chocolate bar out of her purse, opened it up and asked if anyone wanted a piece.
"What kind is it?" I asked.
"Chocolate Chili," she said.
It was the first time I'd tasted sweet chocolate and heat together. I loved it.
Fast forward. I decided to try the combination in a chocolate cookie, attempting to emulate the flavors in Mexican hot chocolate, but with a little kick. I took my best chocolate cookie recipe, added cinnamon, vanilla extract, Ancho chili powder and cayenne. The result was a cookie that is chewy, sweet and chocolatey at first bite, but once it begins to melt in your mouth, the flavor of the Ancho chili emerges and you feel the heat of the cayenne. They were, in a word: delicious. They were so good, in fact, that I didn't really want to share them, but I had to or we would have eaten every single one of them.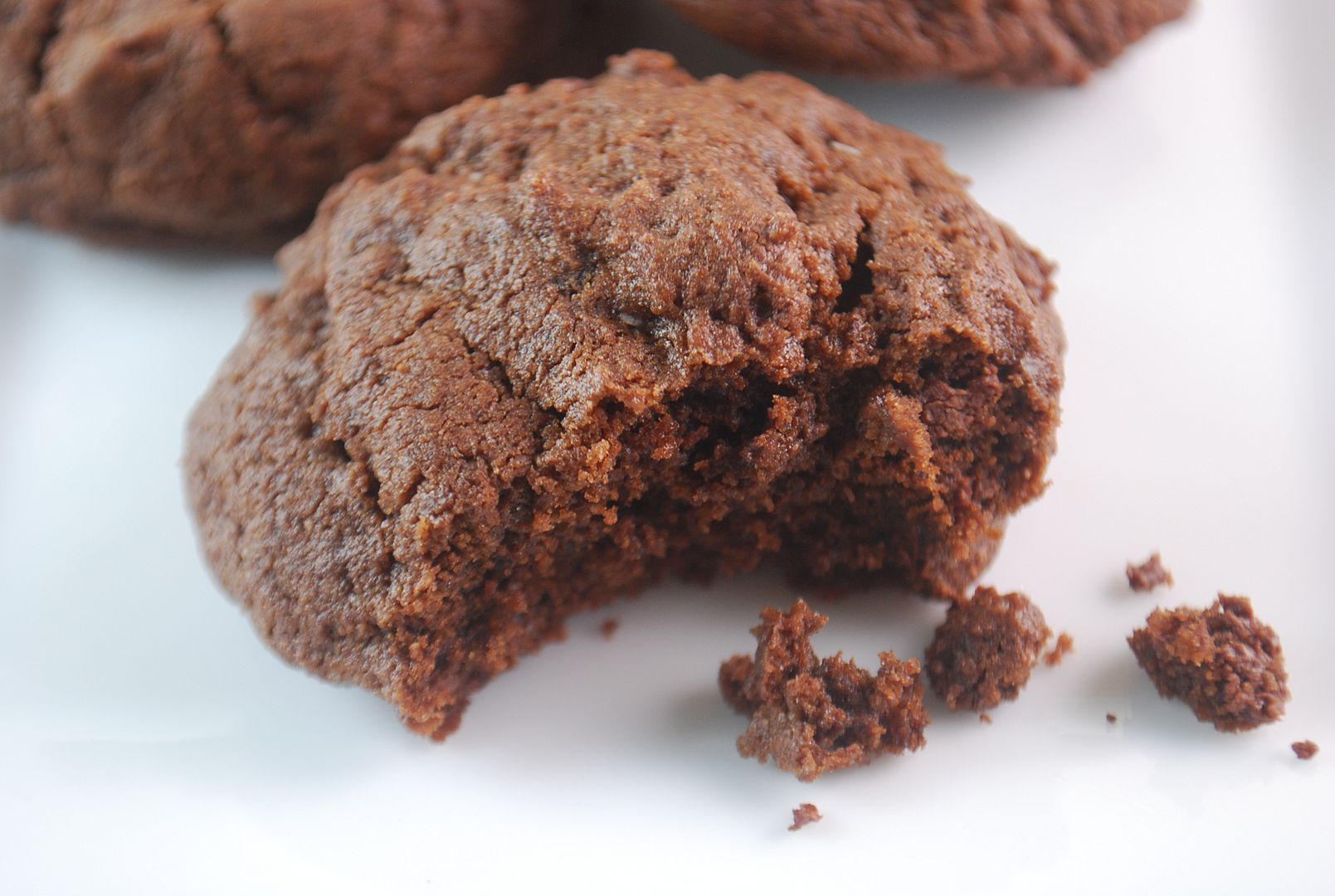 Who would have thought a cookie would be unpopular? Not me.
Color me shocked when I took a bag of these cookies into the Clothes Closet where I volunteer and came home with a bag still full of cookies minus maybe half a dozen tops. The feedback was
too spicy
, except for the volunteer in his 80's who smacked his lips, held up his second cookie and said with a twinkle in his eye, "these are good!"
Well, Tom and I thought so too. We happily ate the remaining cookies!
I had toyed with the idea of using a chocolate cookie recipe and adding bacon, but I sort of already did that with the
Peanut Butter Chocolate Chip Bacon Cookies
. And I wasn't all that sure about adding bacon to something with such a delicate balance of spices, so this time I left out the bacon.
I know. I know. Some of you will chastise me for the omission. But trust me, you won't miss it.
If you must have bacon, fry up 3 or 4 pieces, drain them well, chop them up and add them at the same time you add the chocolate chips. I won't be offended.
Spicy Mexican Chocolate Cookies
1 cup, plus 2 tablespoons butter, room temperature
1 cup granulated sugar
1 cup light brown sugar
2 eggs
1 tablespoon vanilla
2-1/2 cups all-purpose flour
3/4 cup unsweetened cocoa powder
1 teaspoon baking soda
1 teaspoon Kosher salt
1 teaspoon Ancho chili powder
1 teaspoon cayenne
1 teaspoon ground cinnamon
2 tablespoons instant espresso powder
1 - 12-ounce package semisweet chocolate chips
Preheat oven to 350 degrees.
With a hand or stand mixer, cream the butter and sugars until the mixture is light and fluffy. Add the eggs, one at a time, mixing well after each addition. Add the vanilla and mix well.
In a medium sized bowl, whisk together the dry ingredients: flour, cocoa powder, baking soda, salt, cinnamon, chili powder, cayenne and espresso powder. Make sure all ingredients are mixed well.
Add the dry ingredients to the butter mixture a cup at a time, mixing gently on low speed after each addition until all the ingredients are just combined. Do not over mix. Use a silicone spatula to stir in the chocolate chips (and chopped bacon, if you are adding it).
Line a large baking sheet with parchment paper or a silpat. Drop nice rounded teaspoonfuls of dough on to the cookie sheet about 2-inches apart. I have a small 1-1/2-inch inexpensive ice cream scoop I use strictly for scooping cookie dough. It measures the dough perfectly and the cookies come out uniform.
Bake for 12 to 14-minutes. Cool on a wire rack covered with paper towels.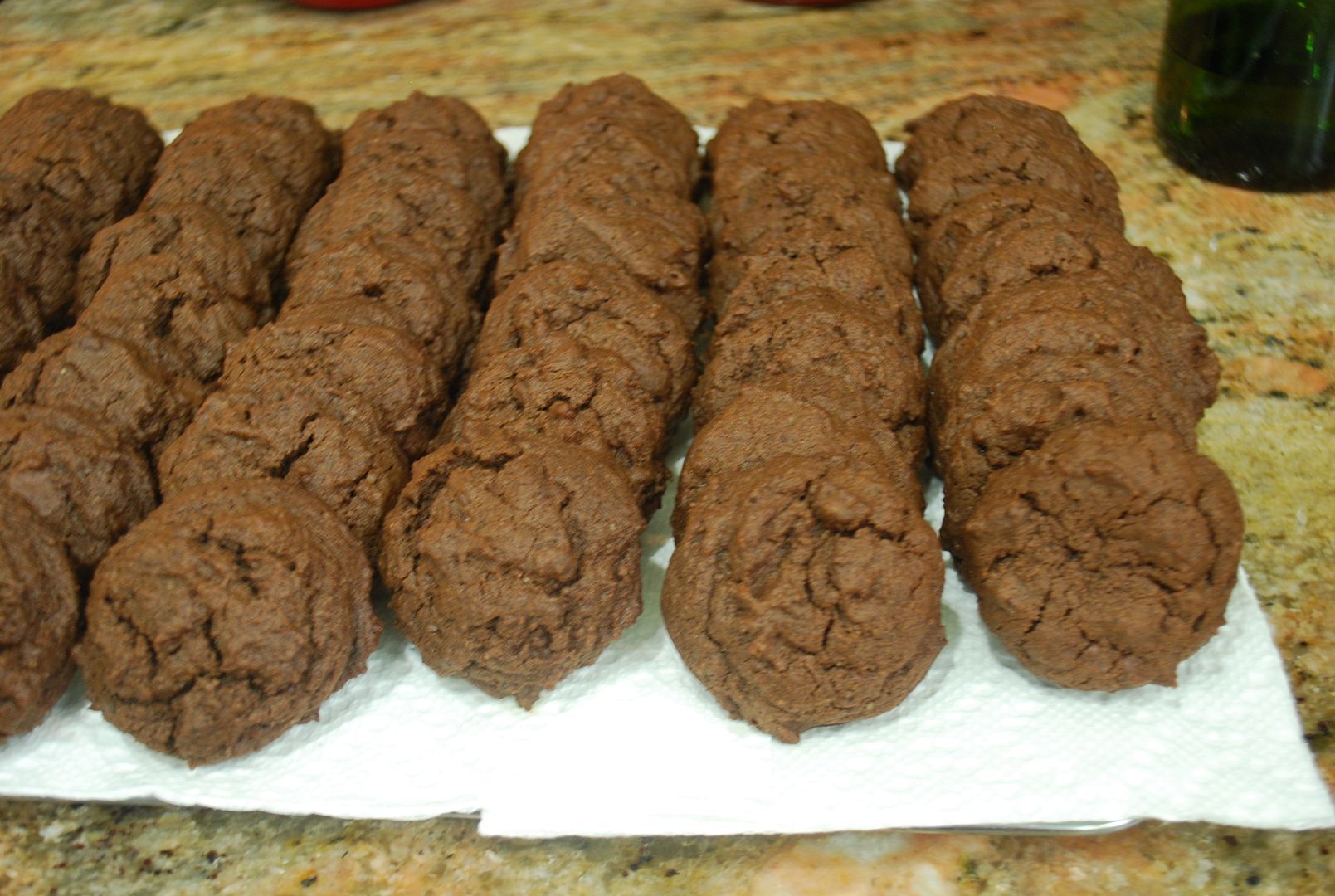 I dare you to eat just one.