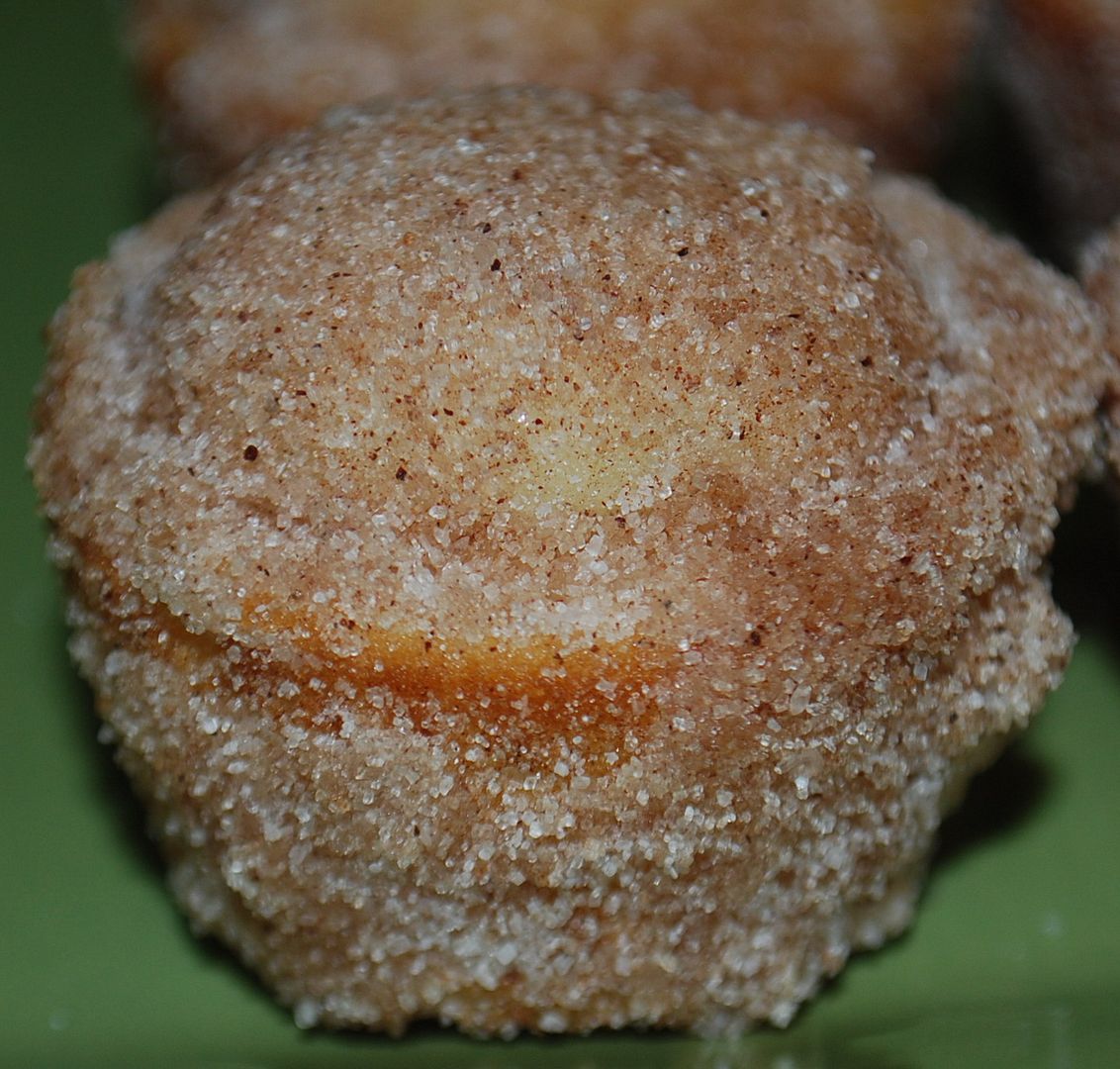 A couple of weeks ago, I ran across a recipe for "Donut Muffins" on another food blog. I printed the recipe, but hesitated to make them because the recipe made 40 muffins, and believe me I don't need 40 muffins at my house.
This week, I found a similar recipe at
Cinnamon Spice & Everything Nice
, but the recipe produced a smaller batch and Reeni suggested using mini-muffin tins so you get some sugar with every bite.
I thought 28 little muffins would be better. After all, a little muffin is better portion control. Yes, it's portion control if you eat one little muffin. But how bad can two of those little muffins be? Or even three. Com'on, they're small!
These little guys are dangerously delicious! See those 12 little muffins on the plate...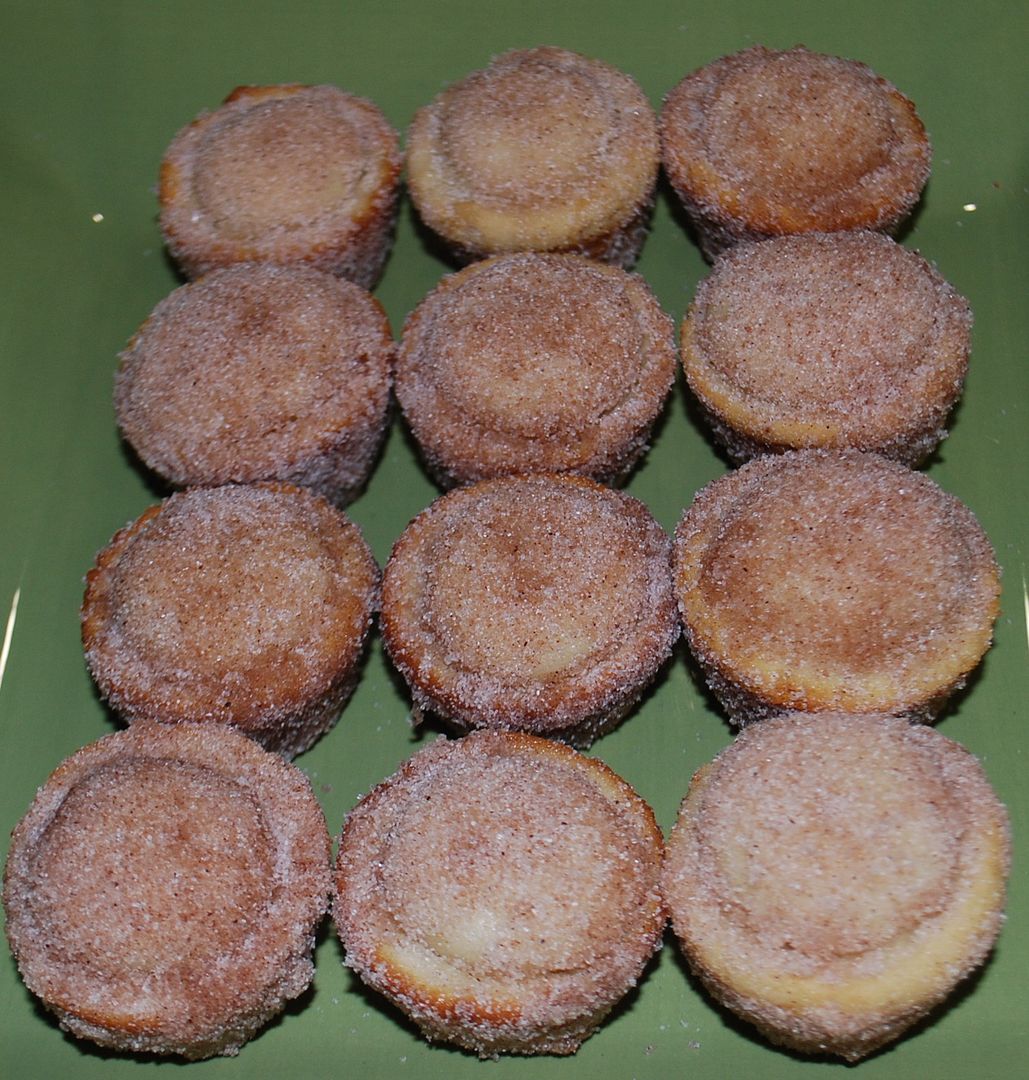 Those are all that are left of the 28 muffins I baked yesterday! So much for portion control.
Sugar Donut Muffins
(adapted from Cinnamon Spice & Everything Nice)
For Donuts:
¾ cup sugar
1 large egg
1½ cups all purpose flour
2 teaspoons baking powder
¼ teaspoon salt
¼ teaspoon ground nutmeg
¼ cup vegetable oil
¾ cup milk (I used 2% low fat)
1 teaspoon vanilla extract
For Sugar Coating:
4 tablespoons butter, melted
¾ cup sugar
1 tablespoon cinnamon (if desired)
Note: Use one tray for regular sized muffins (makes about 10 muffins). Use 3 trays for the mini-muffins (makes about 28 mini-muffins).
Preheat oven to 350ºF. Lightly grease muffin tin(s) with cooking spray or vegetable oil.
In a large bowl, beat together sugar and egg until light in color.
In a small bowl, whisk together flour, baking powder, salt and nutmeg. Pour into the egg mixture and stir to combine. Pour in the vegetable oil, milk and vanilla extract.
Divide the batter evenly into 10 muffin cups (about ¾ full) or 28 mini-muffin cups (about ¾ full).
For larger muffins, bake 15-18 minutes, until tester comes out clean. For mini-muffins, bake about 14-15 minutes, or until toothpick comes out clean.
While the muffins are baking, melt the butter in a small bowl. Pour the remaining sugar a separate small bowl and mix with the cinnamon, if you are using it.
When the muffins are done, remove each one from the pan, lightly brush the top, sides and bottom with some melted butter and roll in the sugar mixture. Cool on a wire rack.
Additional Notes:
I made the mini-muffins as suggested because they were easy to roll and you get a bite of sugar in every bite (Thanks for that tip Cinnamon Girl!!)
The donuts will not get very golden brown, so be sure to check them even if they don't look done.
You could also use plain powdered sugar if you like powdered sugar donuts.
Next time I am going to also try a donut glaze on some of them.
PRINT THE RECIPE HERE