The temperature hit 70 degrees on my back porch before noon.

What happens to folks when the weather turns warm? I don't know about you, but I want to start my spring cleaning.

Don't get me wrong, I know this warm-ish weather will be short lived, but it still gave me the itch to clean, sort, donate, toss and organize. After I saw this post on The Bitten Word about cleaning out their junk drawer, I was hooked and had to do some sort of cleaning or organizing. So I picked something I could do in a couple of hours.

Most of my kitchen is pretty organized. It has to be because I cook nearly every single day and I need to be able to find utensils and ingredients quickly.

I have three large utensil crocks on my counter: one for whisks, one for wooden utensils and silicone spatulas, and one for large spoons, metal spatulas and metal tongs.
My bulk spices are organized in a cabinet...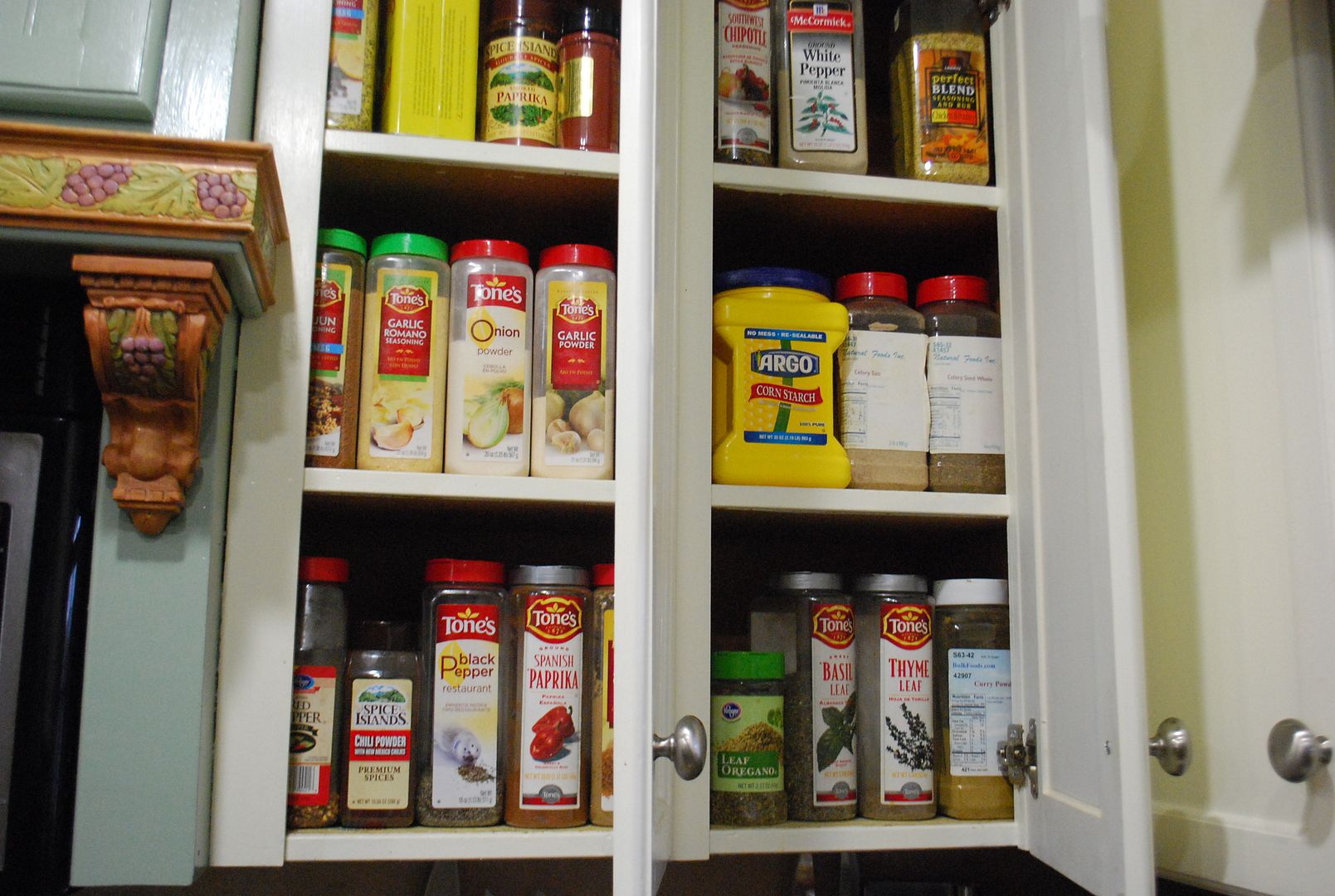 Every day glassware and dishes have their own space...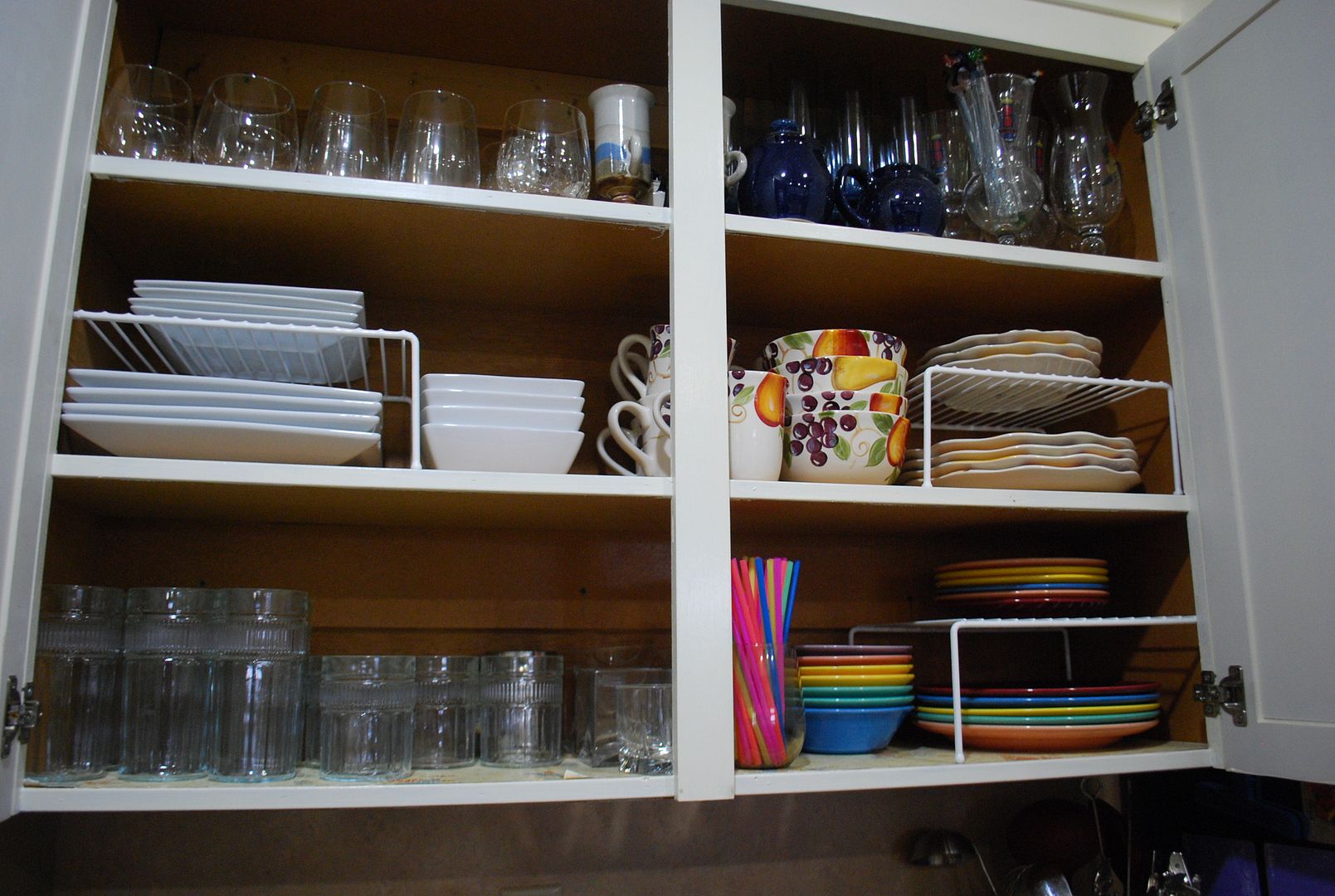 And for dining and special glassware, cookbooks and serving items, my hutch is the go-to place...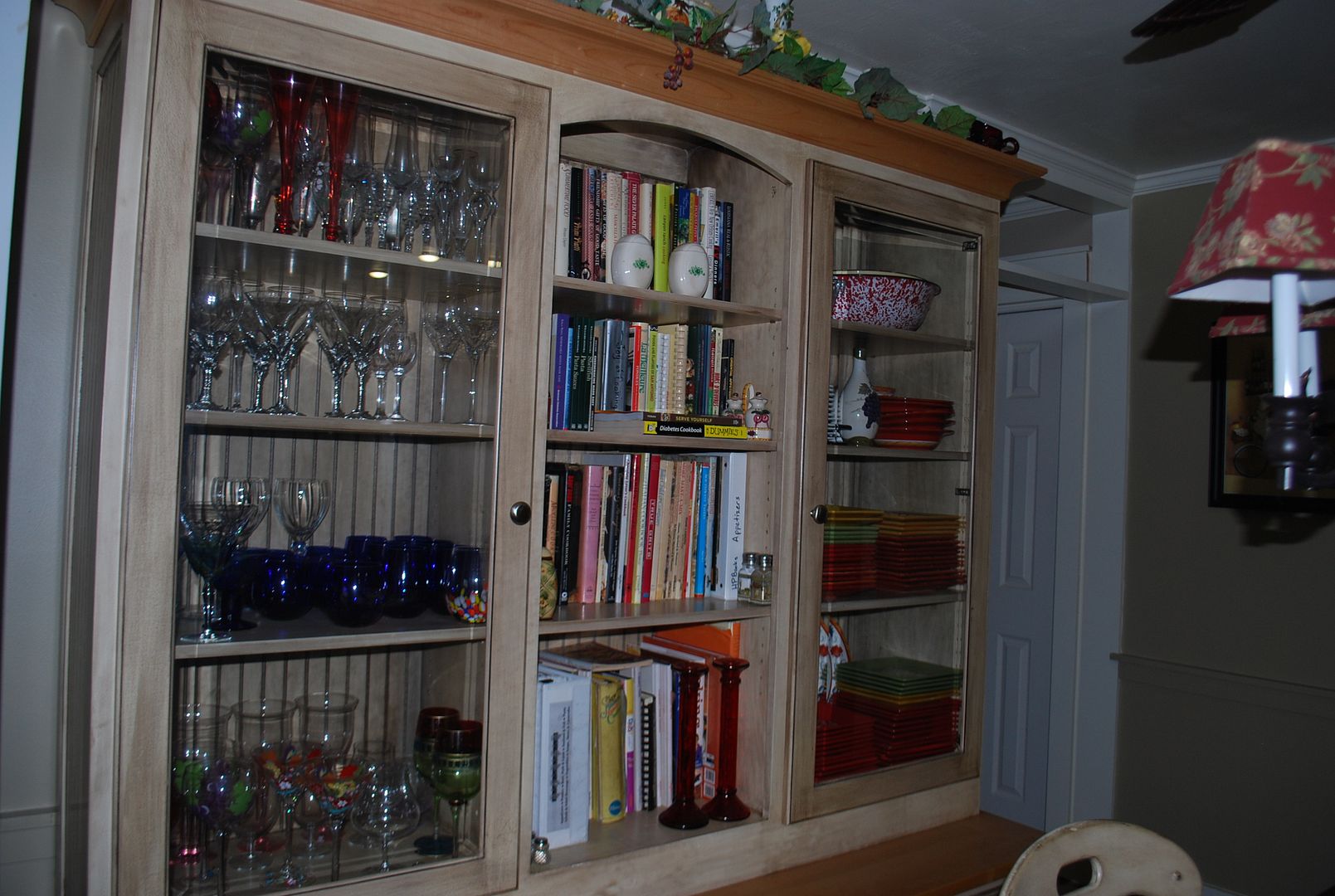 Like most people, I have a junk drawer where all those little odds and ends wind up - a couple of screwdrivers, a tape measure, marking pens, dog nail clippers, a small bag of twist ties - stuff like that. It's not particularly organized, but I know what's in there and I can usually find it quickly.
But I have an ugly secret. I have this other drawer, a drawer where every single utensil and some duplicates, for lack of a better place to put them, wind up in The Drawer....
This is the what I picked to organize.
I started by removing everything from the drawer and laying it all out on the counter of the kitchen island.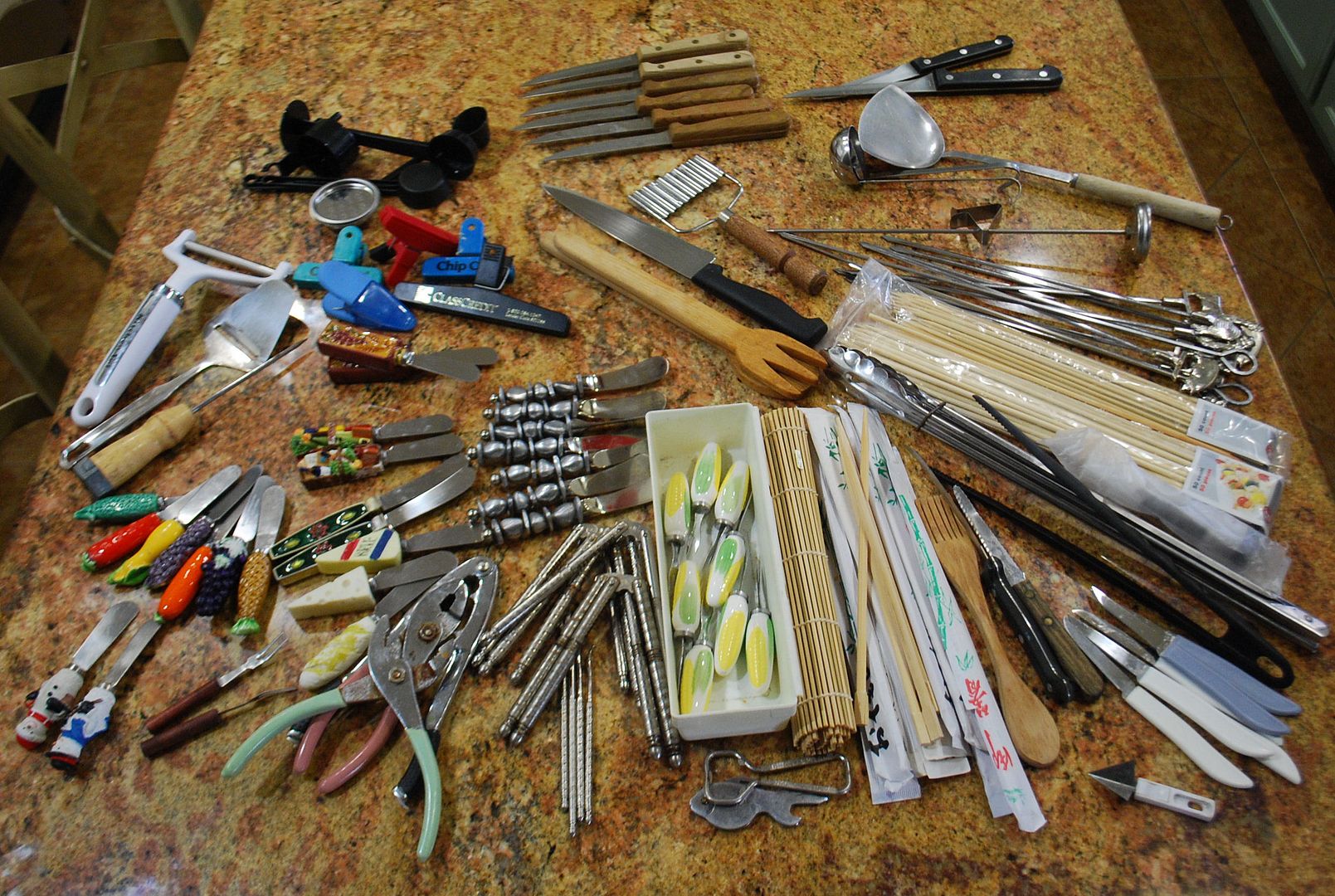 This is what was in there:
4 wine bottle openers
6 pieces of espresso machine measuring equipment for an espresso maker I no longer own
3 cheese slicers
1 ice pick
1 extra pair of kitchen shears
6 chip clips, not including the magnetized chip clip on the side of the refrigerator and the chip clip on the open torilla chip bag in the pantry
26 cheese and dip spreaders. Yeah, you read correctly - 26
3 pairs of pliers
6 nut crackers
4 nut picks
8 corn cob holders
2 bottle openers
1 bamboo sushi mat
10 sets of restaurant chopsticks still in the wrappers
4 sets of restaurant chopsticks apparently used, then washed
1 homemade fork that Tom made on the job the day he took his lunch of leftovers and forgot to take a fork
6 mini-knives
1 grapefruit knife
1 small serrated knife
2 pairs of tongs
1 syringe (no needle)
1 dual package of bamboo skewers, 12-inch and 10-inch
10 metal skewers
1 large pot thermometer
2 small metal ladles
1 wok spatula
1 very dull boning knife
1 very dull paring knife
6 wooden handled steak knives
1 decorative vegetable cutter
1 large, very cheap serrated knife
1 homemade salad tossing fork and spoon
Whew!
In the end, I started with three piles: keep for The Drawer, keep and store to stock our camp trailer and donate. The donate pile was the biggest. And I even wound up throwing some items away.
And what a huge difference...
The ice pick looks lonely in its own little cubby. Maybe I should put it in with the syringe just to keep it company.