Super Bowl is coming February 3rd. It's time to start thinking about what yummy nibbles I can whip up quickly and pop into my mouth in between plays.
Okay, you caught me in a lie. I probably won't watch the Super Bowl. I'm just not a football fan. I know. I'm a bit of an outlier.
But that doesn't mean I can't help you figure out what to make. These little morsels could easily fit the bill. A buttery crescent roll slathered with creaminess from the cheeses, some heat from the jalapeño and a dash of sugar to balance it all out. Yes, I said sugar. Just a little though, and you won't be sorry.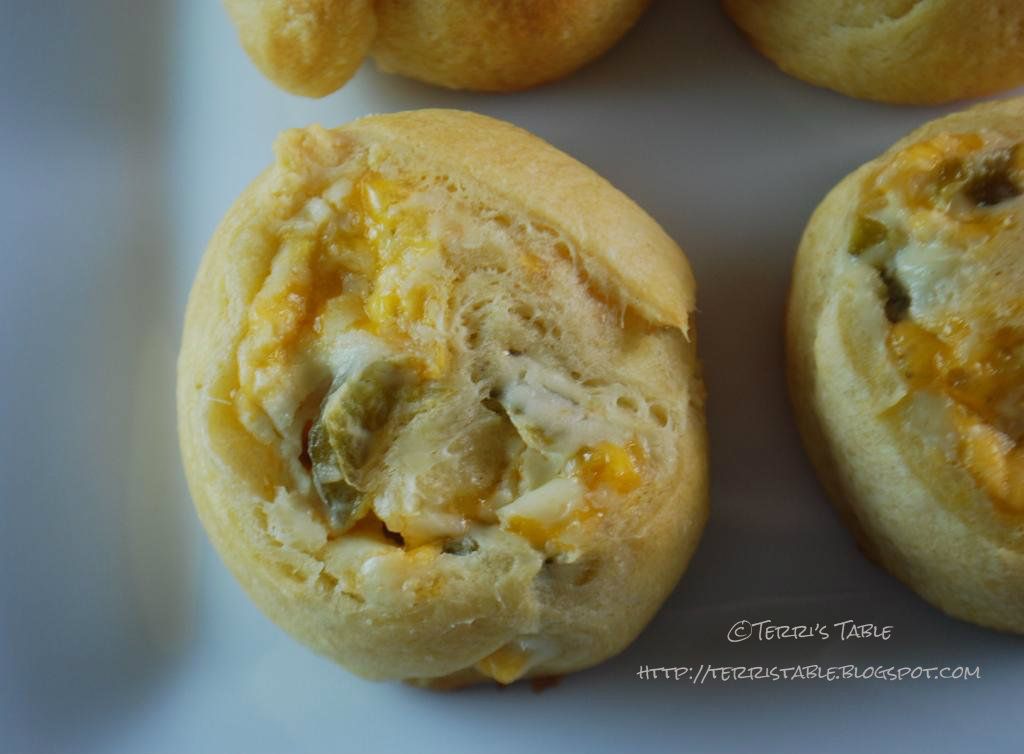 There are tons of recipes for these out on the internet, but this is my version.
Jalapeño Popper Crescents
1 tube crescent rolls
1 - 4 ounce can of diced jalapeños
1 - 8 ounce package cream cheese, room temperature (I use "lite" but full fat works fine, too)
1 teaspoon sugar
1 cup finely grated cheddar cheese, sharp or mild
Preheat your oven to 375˚F.
In a medium sized bowl, mix together the cream cheese and sugar. Add the cheddar cheese and stir to completely combine. To add the jalapeños, start with half of the can. Stir to combine and taste for heat. If you like more heat, add more jalapeños. Set aside.
Open the tube of crescent rolls and gently unroll the contents into 4 rectangles. Place two rectangles end to end and gently pinch the perforated seams together. It should look like this...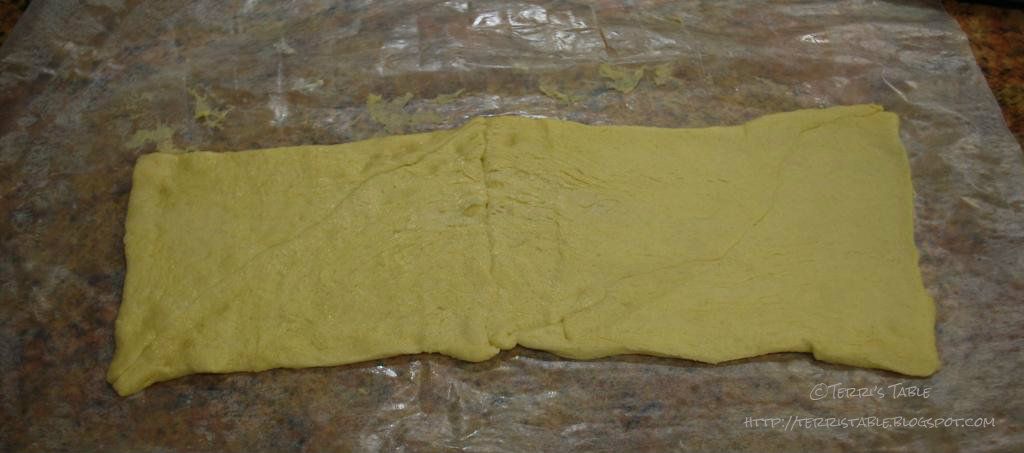 With a rubber or silicone spatula, spread half of the cheese mixture evenly over the crescent roll rectangle, like this...
Starting with the long side, begin to gently roll the rectangle into a fairly tight log...

...until it looks like this...

Cut the log into 16 equal pieces, beginning by cutting the log in half, then cutting the two halves in half and so on. Place the pieces, cut side down, on a baking sheet lined with parchment paper and sprayed with cooking spray or a
Silpat
.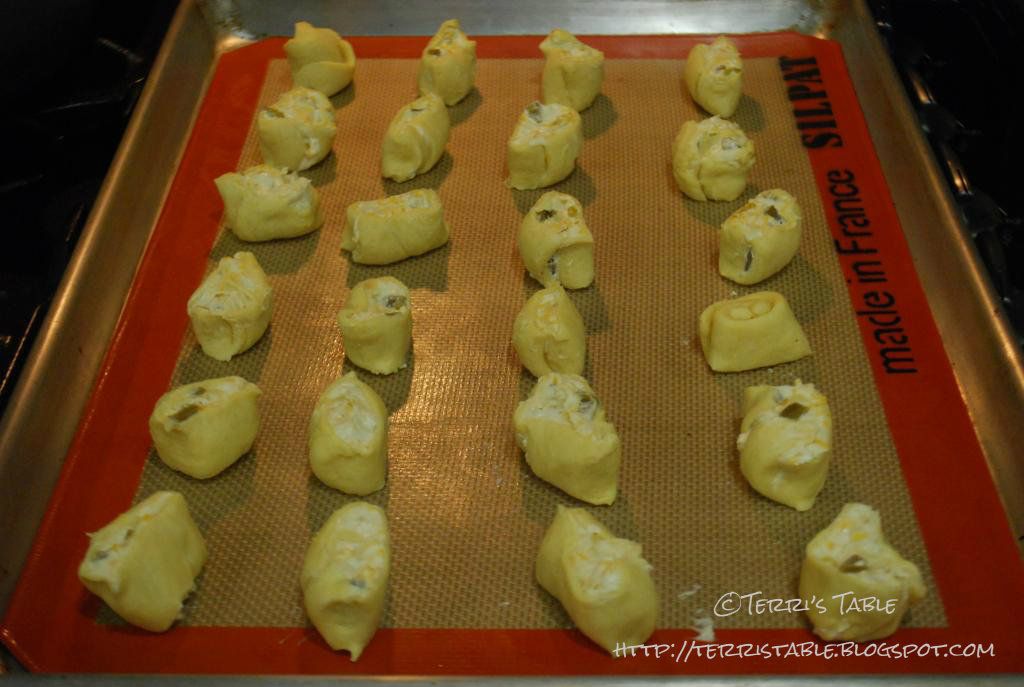 Bake for 11 to 13 minutes, or until golden brown.
While the first roll is baking, make the second roll.
(Note: My baking sheets are industrial size, so they hold the pieces for more than one roll.)
When each batch is done, remove them immediately from the baking sheet and serve.