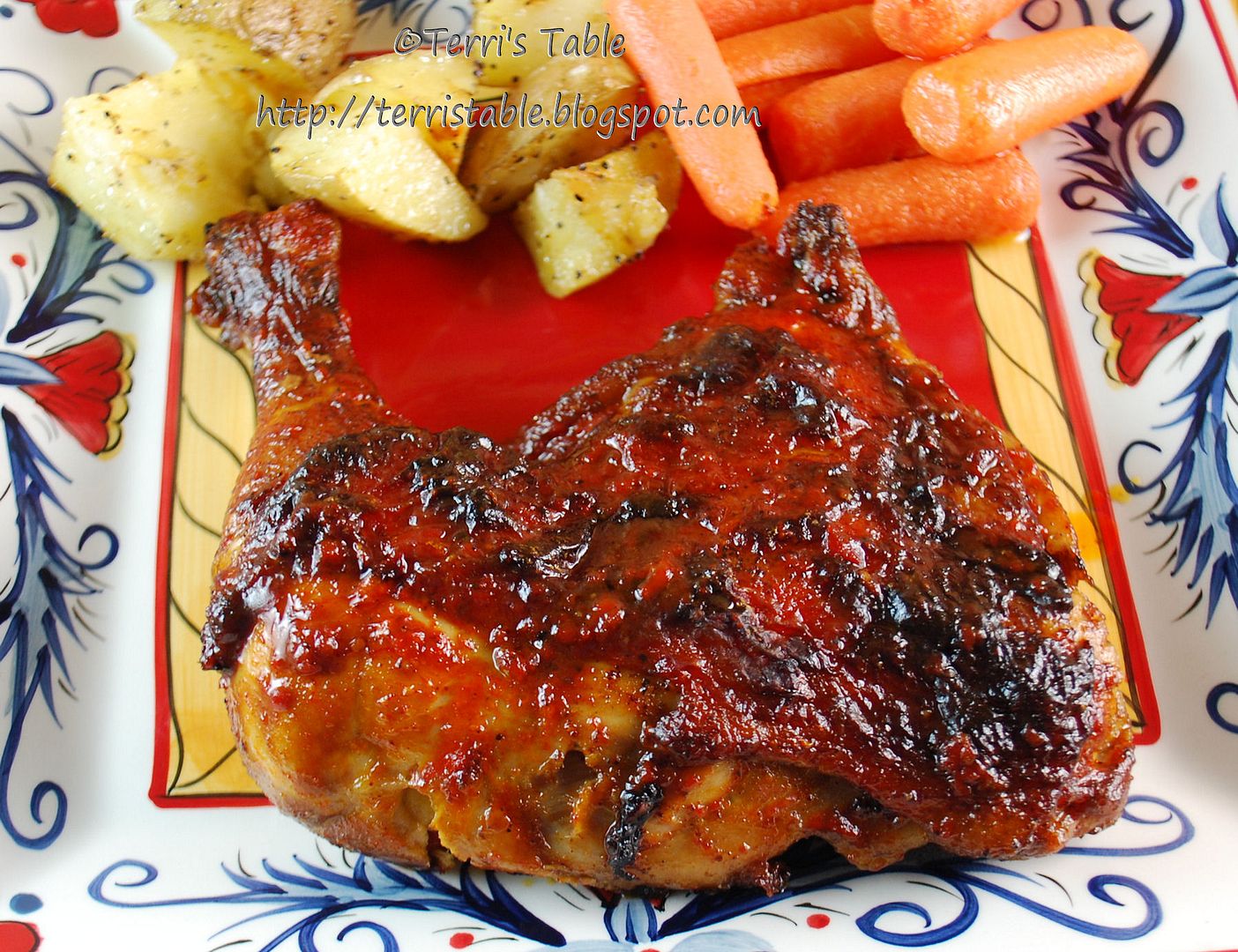 I am obsessed with all things Buffalo Chicken. I have a confession, though. I have come to this obsession late and over a very long period of time.
When I was growing up, we didn't have restaurants devoted to the lowly chicken wing. The buffalo wings weren't even invented until some time in the 1960's and a mass market buffalo wing sauce wasn't developed until the 1980's and by that time I was on a mission to engage in as many "gourmet" experiences as possible. Chicken wings? Are you serious? I was pretty uppity.
A few years later, I started to come back to reality and open up my food horizons to foods I'd rejected out of hand previously. I felt kinda stupid after all those years of telling my kids, "You don't have to eat that, but you have to at least
taste
it."
I don't remember how I even came to want to taste a buffalo chicken wing. I guess it was that I wanted to experience what everyone else loved! So, several years ago, I bought a bottle of buffalo wing sauce. I don't even remember the brand. I brought the bottle of sauce home and, after I put away the rest of the groceries, I opened the bottle and took a whiff. Ugh. It smelled awful! The combination of heat and vinegar hurt my nose and the thought of eating it with blue cheese was disgusting. I closed the bottle, put it in the refrigerator and threw it out several weeks later without even tasting it.
It wasn't until my oldest son served "hot wings" that I even considered eating a spicy chicken wing ever again. Mike's wings are delicious, but they aren't made with a Buffalo Wing Sauce. It's a
recipe Mike adapted
that doesn't contain any vinegar, only spices, butter and a little Tabasco. I've used his recipe for several years.
But, in 2009, I decided it was time to challenge my palate once again and prepare a hot buffalo chicken dip I found on another blog that used a bottled Buffalo Wing Sauce. I thought,
"How bad can a simple dip be?"
When I took it out of the oven, it looked delicious. Cheesy, bubbly goodness. I took one bite and threw the rest in the garbage. I thought it was awful. I felt doomed to never appreciate what my family and friends salivated over. When I look back on that recipe today, I know I would never make it. It wasn't the wing sauce that made it unpalatable, it was the 1-½ cups of blue cheese salad dressing that ruined it for me.
These past few years since the dip fiasco, I've started slowly inching my way to appreciate the ordinary Buffalo Wing Sauce. First by ordering Buffalo Wings from local restaurants, then bravely creating my own dishes like the
Buffalo Chicken Nachos
I made last month and these Roasted Buffalo Chicken Quarters.
Since the chicken quarters are quite a bit thicker and more dense than a chicken wing, I decided to marinate the chicken quarters overnight in a spicy concoction of vinegar and a few spices. About an hour before dinner, I remove the chicken quarters from the marinade and place them in a roasting pan...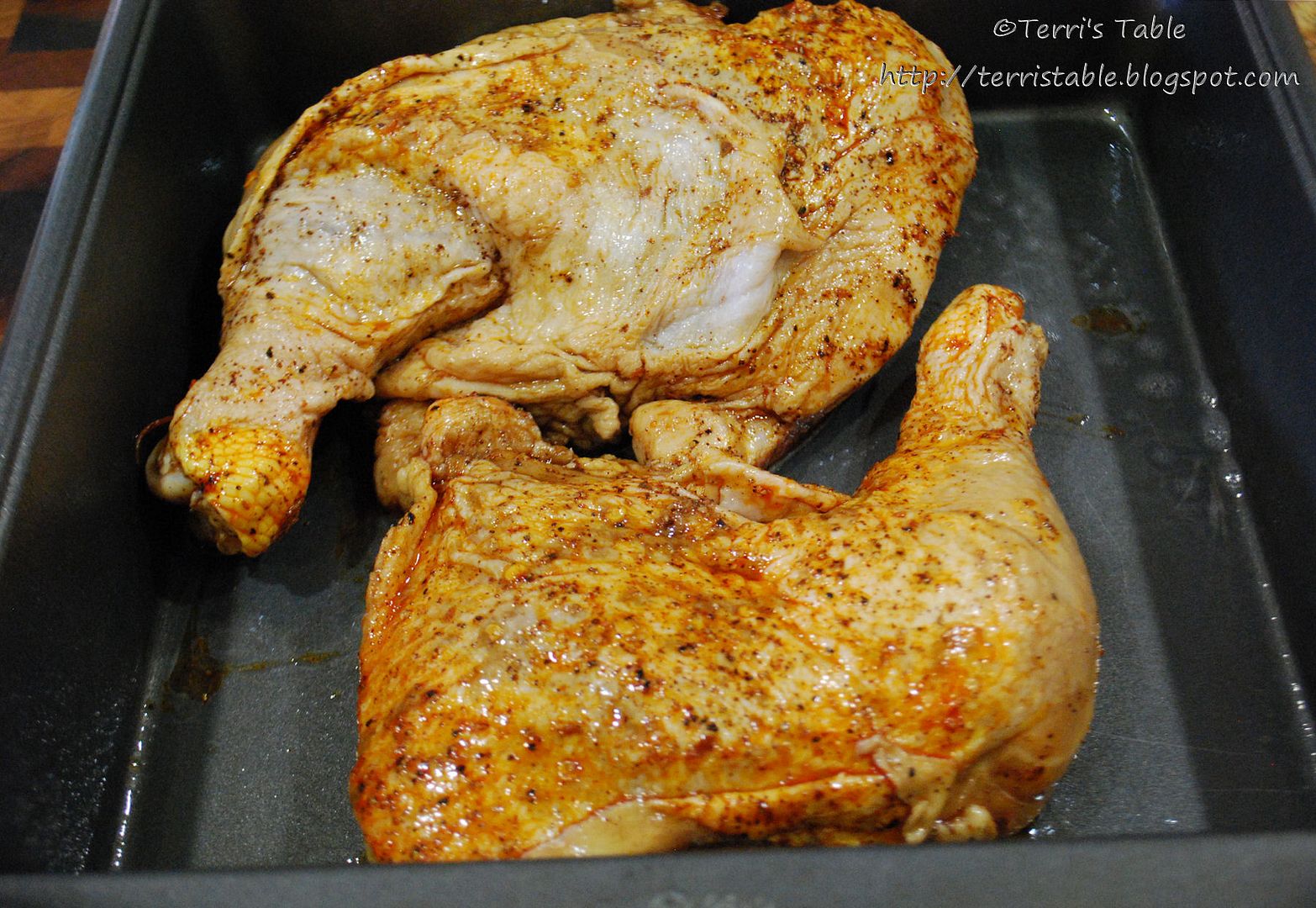 Slather them with Buffalo Wing Sauce....
And roast them. It's that easy.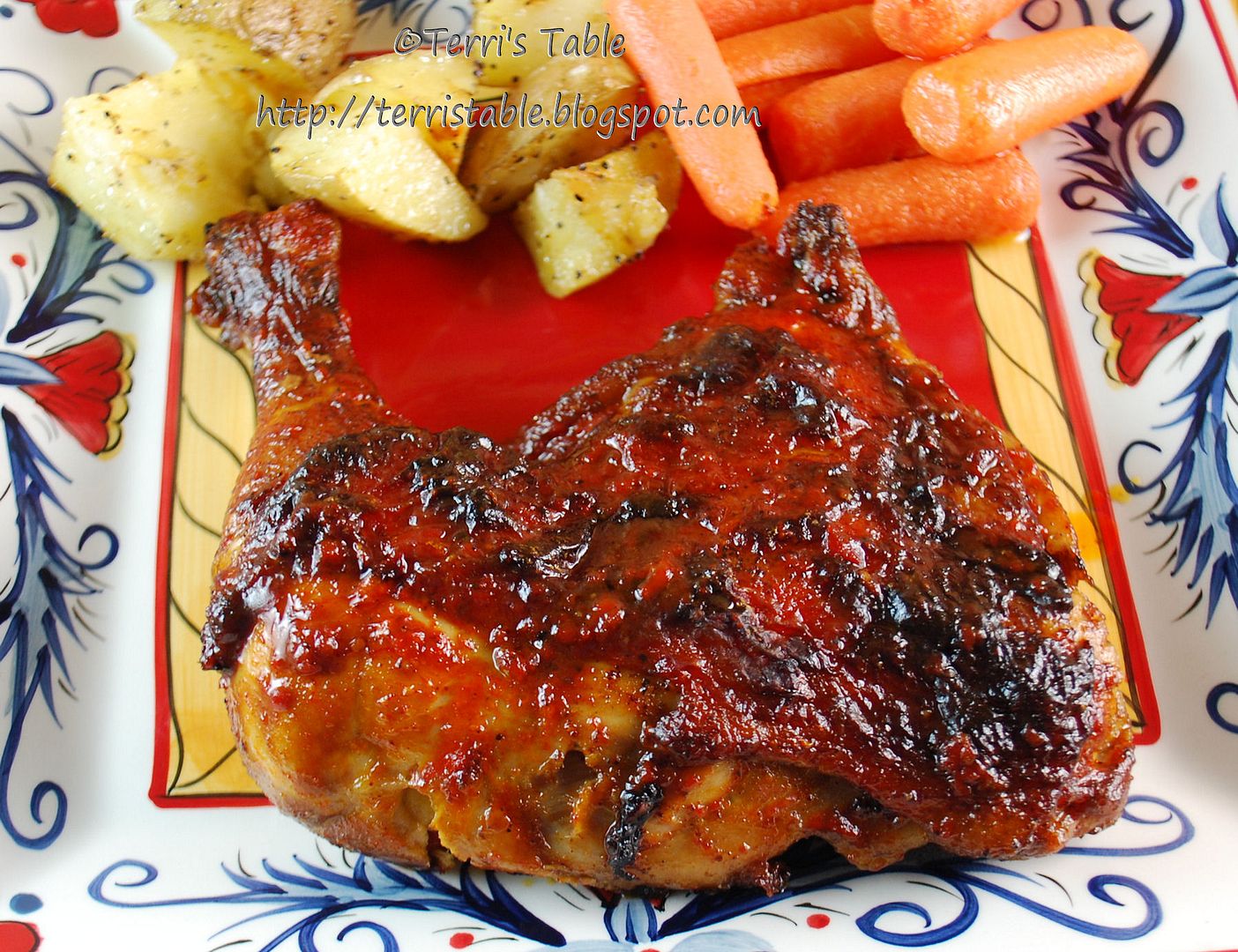 I served small dishes of good quality blue cheese dressing on the side for dipping.
Roasted Buffalo Chicken Quarters
2 to 4 chicken leg quarters
(I use 2, but there's plenty of marinade for 4)
For The Marinade
1 cup apple cider vinegar
¼ cup olive oil
2 tablespoons Worcestershire sauce
2 tablespoons chili powder
1 teaspoon crushed red pepper flakes
1½ teaspoons salt
1½ teaspoons pepper
1 tablespoon Tabasco or Louisiana Hot Sauce
Bottled Buffalo Wing Sauce
(I use Frank's or Louisiana Brand)
The night before, make the marinade by combining the vinegar, oil, Worcestershire sauce, chili powder, red pepper flakes, salt, pepper and Louisiana Hot Sauce. Mix well and set aside. Place the chicken quarters in a gallon sized zip lock bag and pour the marinade into the bag. Seal the bag, removing as much air as possible, and refrigerate overnight. In the morning, turn the bag over and return to the refrigerator.
When you are ready to prepare dinner, preheat oven to 350° and prepare a baking pan by spraying with cooking spray. If you are preparing 2 chicken quarters, you can use an 8x8-inch baking pan; if preparing 4 quarters, use a 9x13-inch baking pan. Remove the chicken quarters from the marinade and place in prepared baking pan. Drizzle the chicken quarters generously with the bottled Buffalo Wing Sauce.
Bake for 1 hour until internal temperature reaches 165°. Remove from oven and let rest 5 minutes before serving.