I have been blogging about food and sharing recipes for over 2-1/2 years now. Like many of you, I have a site tracker that gathers statistical information about each visitor to my blog: their location, time spent on my blog, pages viewed and how each visitor ultimately landed on my blog. Most first time readers used a link to my blog that was part of a list of links that was a result of a Google search of recipes. Of those, most Googled a specific recipe or list of ingredients.

My readership increased quite a bit in 2009, but new readers generally visited because they were looking for something very specific or a specific recipe. The following 5 recipes are the posts that were visited most often during this past year.

I hope you find them interesting and appetizing, too.

#5. Salmon with Herb Sauce, an oven roasted salmon fillet, nestled on a flaky square of puff pastry and topped with a delicious herbed cream sauce.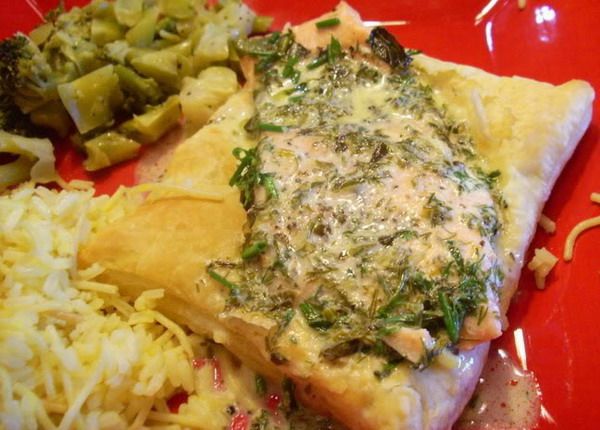 First posted in 2008, my son, Chris, developed this recipe for the grill a couple of years ago. I prepare it in the oven, too, which is what this particular recipe calls for, but it is delicious both ways.

PRINT THE RECIPE HERE.

#4. Ava's Stuffed Buns is a recipe that I posted back in February. Most people simply Googled "stuffed buns" and, in doing so, my post for these invariably came up in the list of links.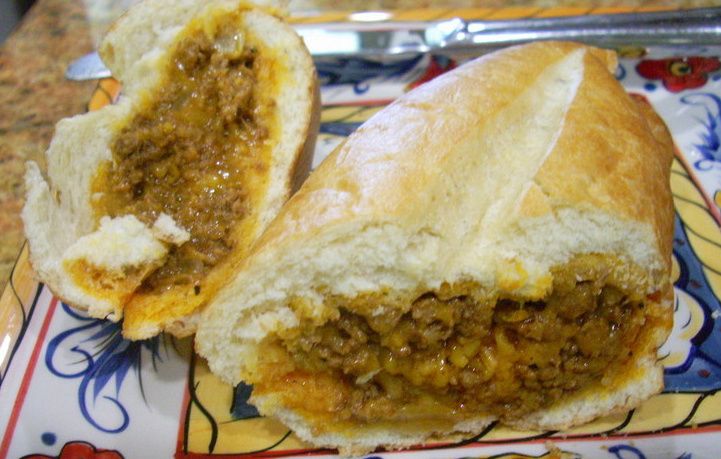 The buns are simple, cheesy and flavorful, and freeze really well.

PRINT THE RECIPE HERE.

3. Beerocks. Originally posted in March 2008 under the title of "What Is a Beerock, And How Did It Get To Fresno? or How Did Fresno Cooks Corrupt the Bierock??", this recipe is Googled by folks all over the U.S. It amazes me because I didn't think anyone outside of Fresno, California ever heard of them.


These meat pies originated in Germany, but certainly not in the form my mother prepared when I was a kid. Just the same, if you like a peppery, savory filling, you will love these.

PRINT THE RECIPE HERE.

2. Mexican Marinated Carrots was my first ever post back in July 2007.


I was surprised to find that this simple recipe was the second most visited on my blog. It is one that I copied from a restaurant we frequented in Oceanside, California when we lived there. I make these all summer long.

PRINT THE RECIPE HERE.

#1. Timpano. I posted this entry back in March of 2008 and it is by far the most visited entry of my entire blog, with several links back to my post from other food blogs and forums. Timpano is a traditional Italian dish which consists of a pastry crust filled with pasta, meatballs, ragu, cheese, hard boiled eggs and salami, served with pasta sauce.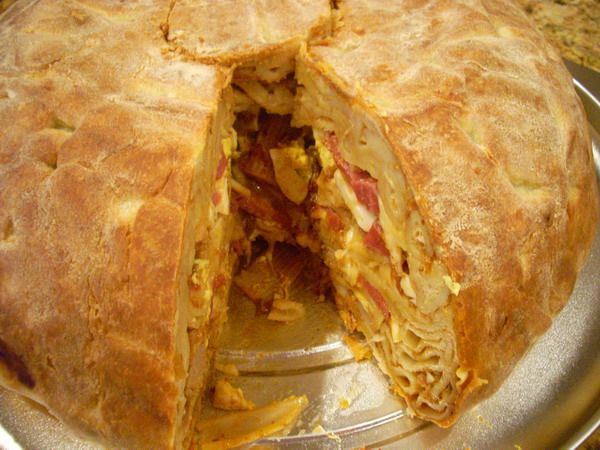 I am particularly proud of this post. Besides giving the recipe, I give step-by-step instructions, with photos, on how to prepare and assemble all of the ingredients. It is a big job. It takes Tom and me a couple of hours to assemble, but it's worth the trouble. It is a delicious meal for a crowd and a real show stopper.
I first saw this dish in a movie called "Big Night," with Stanley Tucci and Tony Shaloub, a real foodie's flick.

PRINT THE RECIPE HERE.

So, I wonder what recipes people will be Googling this year.